Bitumen Roof Covering for Harwich School
Flat Roofs, Commercial Roofing
Posted 12 week(s) ago
We spent half term installing a new bitumen roof on a school in Harwich. The recent late winter sunshine has been a bonus for roofers. Significantly better than this time last year, when 'the beast from the east' made for particularly unfavourable working conditions. The blue skies and light breeze also make perfect flying conditions for our drone. Here are a few shots we took of the new school roof.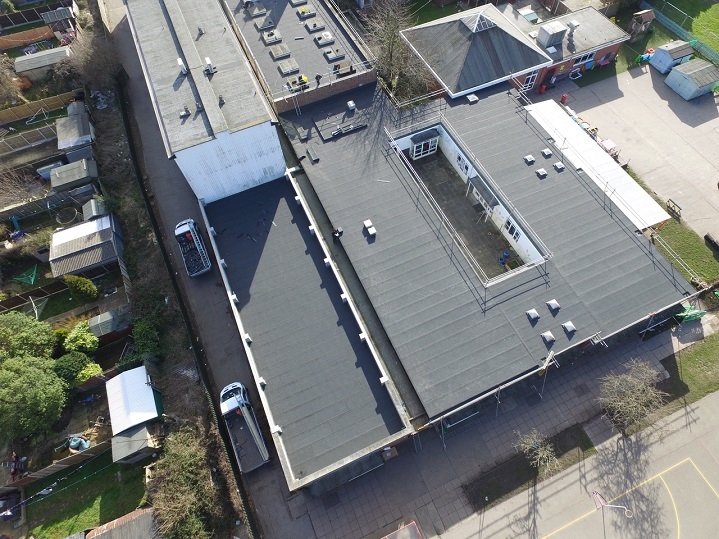 In addition to the 1000+ m2 of flat roofing that we upgraded, we also added bituminous felt to the pyramid-shaped pitched roof.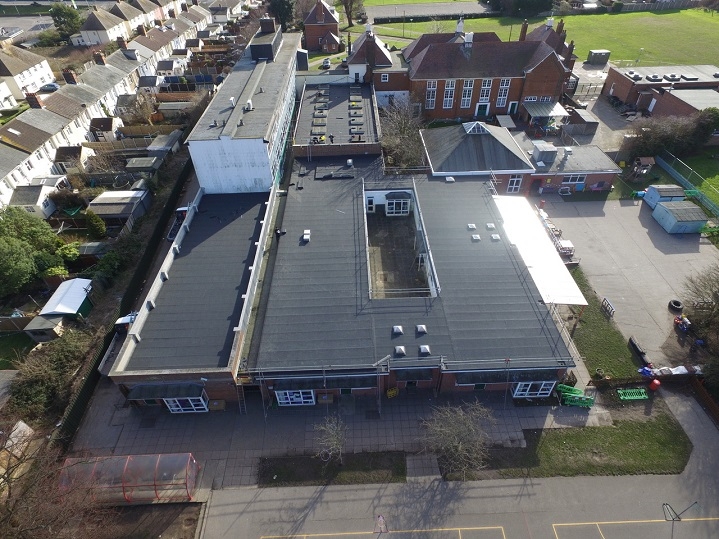 A built up heat-applied bitumen roof is guaranteed for 20 years.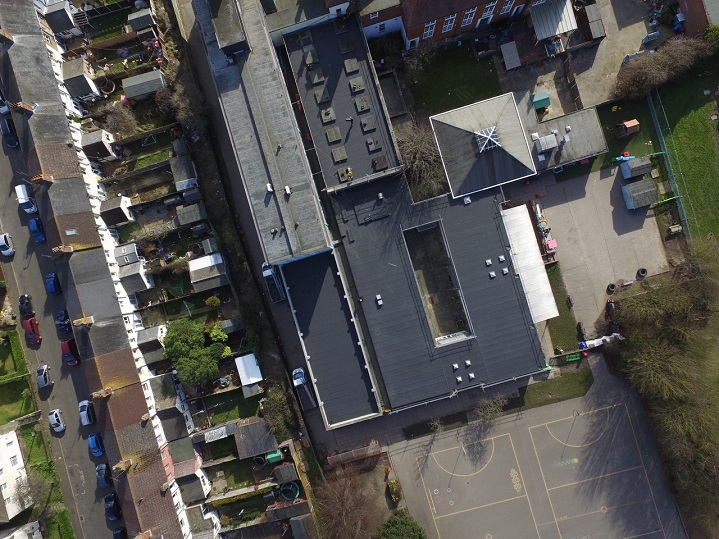 From this height, you can see all 1390m2 that we covered in the course of this refurbishment.
No job is too big or too small for our roofing contractors. We work on domestic, commercial and industrial projects of all sizes, as well as public buildings like this school. If you have an issue with your roof that needs resolving, we can help, call us on 01603 418818 or email us on enquiries@roofsuk.co.uk
Follow us on Facebook and Twitter for the latest company news.