Environmental and Sustainable Roofing Systems
Posted 50 week(s) ago
We have been in the roofing industry for over three decades now. In this time, we have worked on countless different roofs with a wide variety of roofing materials. In recent years, we've noticed an increase in interest about sustainable roofing systems. More than ever before, people want to know where their roofing materials are coming from. In this blog, we will be talking about the environmentally-friendly roofing systems and the benefits of using them.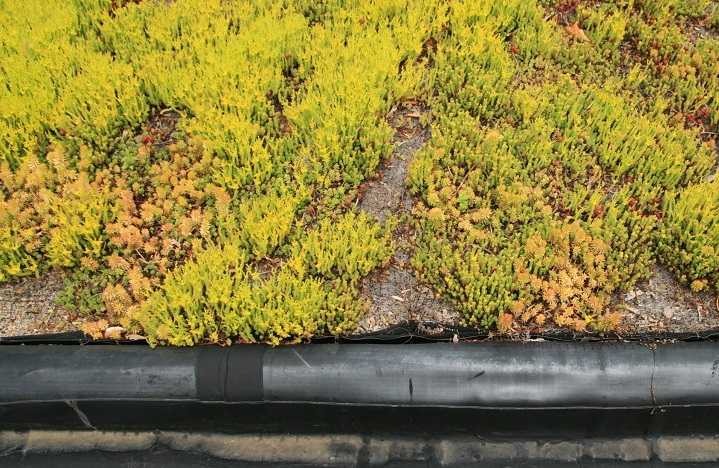 The Use of Green Roofs

Green roofs have been used around the world for hundreds of years now. They have been found on Viking houses and 18th century farm roofs, but have become more common in modern architecture since the early 90s. Green roofs come in three main styles – extensive roofs, semi-intensive roofs and intensive roofs. Here are the differences between the three and their different benefits:
• Extensive green roof – Extensive roofs are perfect roofs which have smaller bearing capacity than other roofs and are not being used for roof gardens. Extensive roofs are perfect for less demanding plant communities (such as coastal or desert plants) due to their mineral substrate layer containing little layers.
• Semi-intensive roofs – These types of roof are between extensive and intensive roofs, meaning they require more maintenance than extensive roofs but are less heavy than intensive roofs. Due to their substrate layer being deeper than extensive roofs they can support more types of plants and therefore allow more design possibilities.
• Intensive roofs – These are the green roofs that are suitable for bushes, trees and lawn. They are also suitable for walkways, benches and even playgrounds. These are the types of green roof used for garden roofs, due to their thick substrate layer.
Read more about our green roofing service and take some inspiration from our gallery.
Sustainable Resources
Like green roofs, sustainable roofing resources have become more popular in more recent times. Recycled tiles and roofing materials from local sources are commonly used, rather than importing the materials from other parts of the UK or abroad. Slate tiles are often removed from old houses and reused because of the fact that they have a long lifespan.
Need a new roof for your property? Go green with an environmentally-friendly roof. Contact us on 01603 418818 or email us enquiries@roofsuk.co.uk.
Follow us on Facebook and Twitter for the latest company news.