GRP Barrel Roof for New Build Flats in Attleborough
Case Study
Posted 66 week(s) ago
We recently installed a GRP barrel roof for a block of new build flats in Attleborough, Norfolk. The project was thoroughly modern, utilising the latest materials and technology (images and information below) but did you know that the barrel roof design has its roots in ancient civilisation?
Babylonian Barrel Roofs
The earliest barrel roofs have been discovered by archaeologists investigating the ruins of the Babylonian civilisation that flourished in Mesopotamia over 6000 years ago. The tunnel vaults of the ancient city of Nippur have the characteristic barrel shape, but they didn't have access to Glass Reinforced Plastic – their barrel roofs were constructed from burned bricks and clay mortar and had to be supported by extremely thick walls to bear the lateral pressure of the heavy roof.
The Modern Equivalent
The system we installed in Attleborough was a high-performance GRP fibreglass roofing system.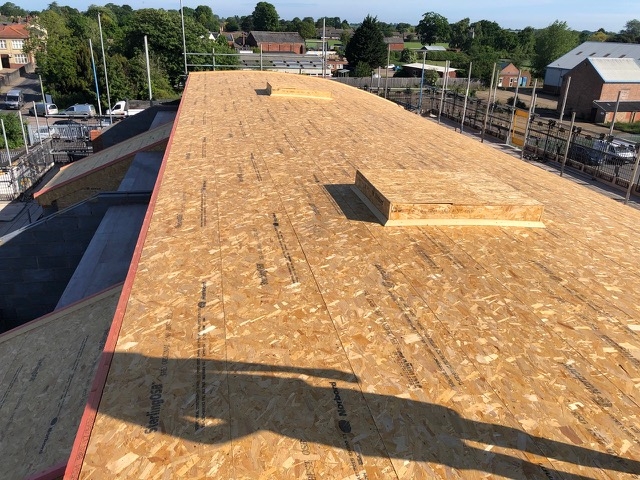 This warm roof system comprises insulation boards to comply with current building regulations for the thermal insulation of a flat roof, then 18mm OSB3 tongue-and-groove boards mechanically fixed on top, then the GRP fibre glass system laid on top.
Before we installed the GRP system, we fixed simulated lead effect rolls at 600 centres so that this would give the roof a more expensive metal look when finished.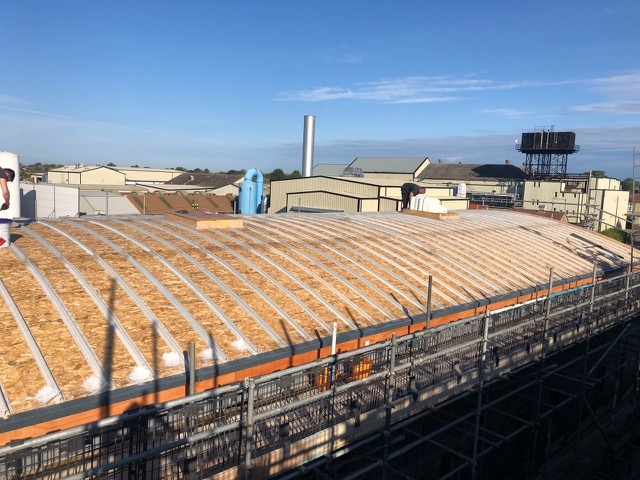 For the fibreglass layer, we back rolled a mat into applied GRP resin and let it cure. Then we applied another layer of top coat GRP resin. Combined with the OSB3 boards underneath, this forms one seamless GRP roofing system.
If you have a roofing project you would like an experienced team to work on, give us a call on 01603 418818 or email enquiries@roofsuk.co.uk and leave us a message. We'll get back to you to organise a free roof survey.
Follow us on Facebook and Twitter for images from our latest interesting projects.