Installation: Bituminous Felt System for Elliot House
Materials, Case Study, Flat Roofs
Posted 50 week(s) ago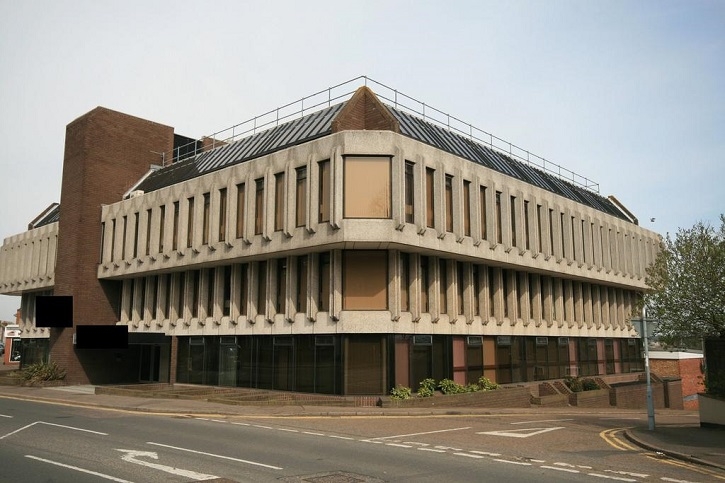 Elliot House is a fine example of British Brutalist architecture. Unlike some examples of this divisive style (looking at you, UEA), Elliot House was built with some sympathy for its surroundings in mind. Its overhanging upper storey mirrors that of the late period Tudor house opposite. As part of the building's conversion into luxury flats by Crownage Ltd, we were asked to install a new roof.
Scaffold Canopy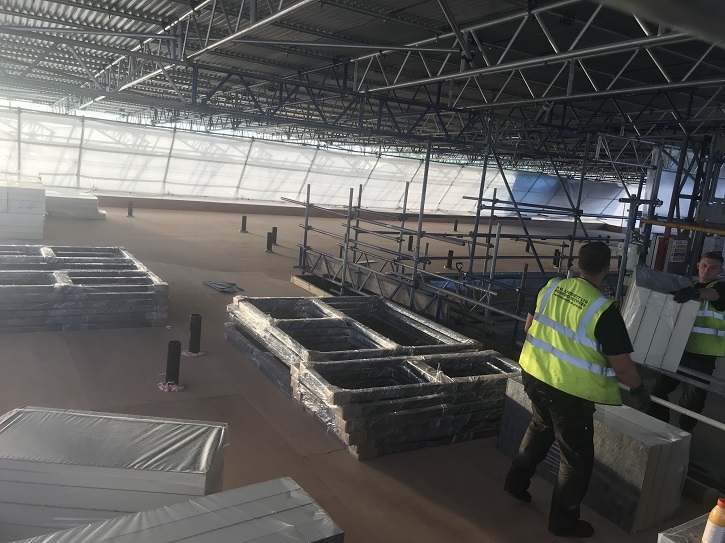 Working under a scaffold canopy means that we can keep on working even in inclement weather. Especially useful at this time of year.
High Performance System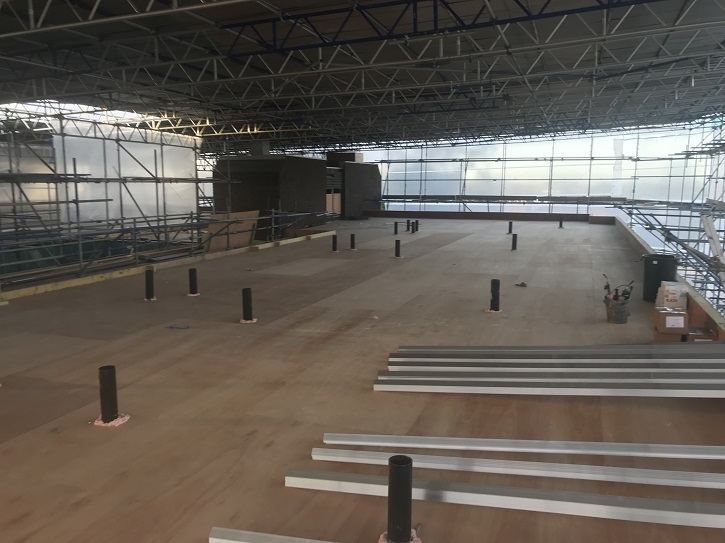 The installation consisted of a high performance Danosa Polydan 20-year insurance-backed built up bituminous felt system. This image was taken after the first layer of timber boarding had been laid.
Modern Insulation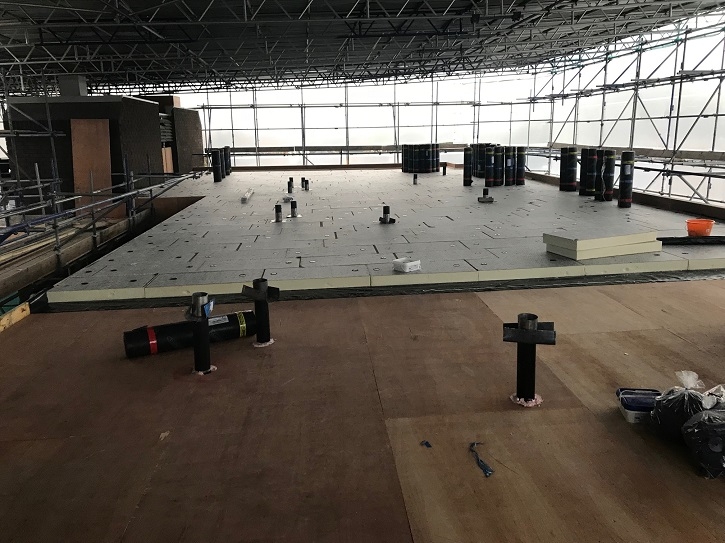 The thick layer of insulation ensures that the roof complies with current building regulations.
Iconic Building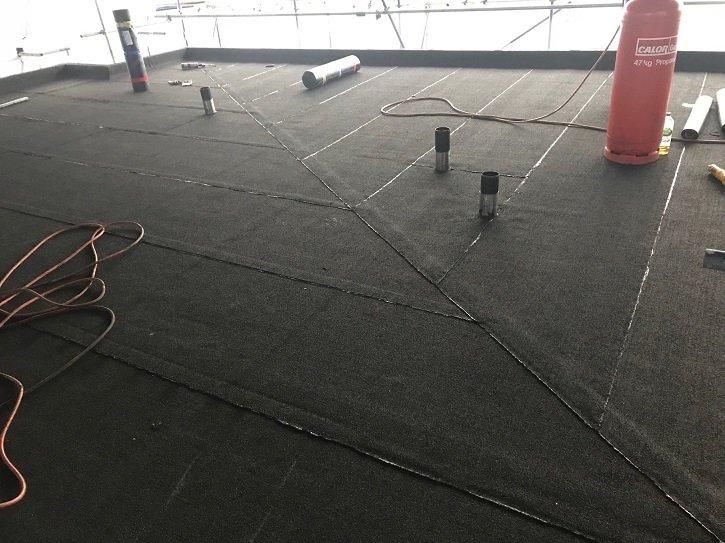 It was a privilege to work on one of Norwich's iconic modern buildings. With its fully insulated modern roof in place, Elliot House can start the next phase of its life as luxury city centre flats.
If you have a roof that needs upgrading with modern insulation, please get in touch. Our team of expert roofers are as efficient at roofing domestic properties as they are at these bigger projects. For a full roof survey and quote, call our office on 01603 418818.
We're always working on interesting buildings with fantastic views of Norfolk and Norwich. See more installation pictures by following us on Facebook and Twitter.