Large Pitched Roof Replacement in Sheringham
Pitched Roofs, Case Study
Posted 49 week(s) ago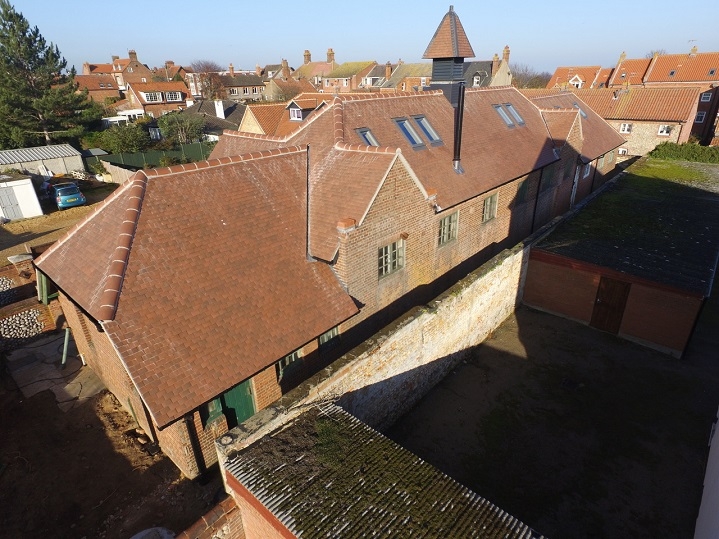 From the iconic town clock to the viewing gallery of its museum, the beautiful town of Sheringham on the North Norfolk coast is home to some spectacular rooftops. We were recently contracted to replace the tiled roof on a large building in Sheringham. Here are some images we took of the job.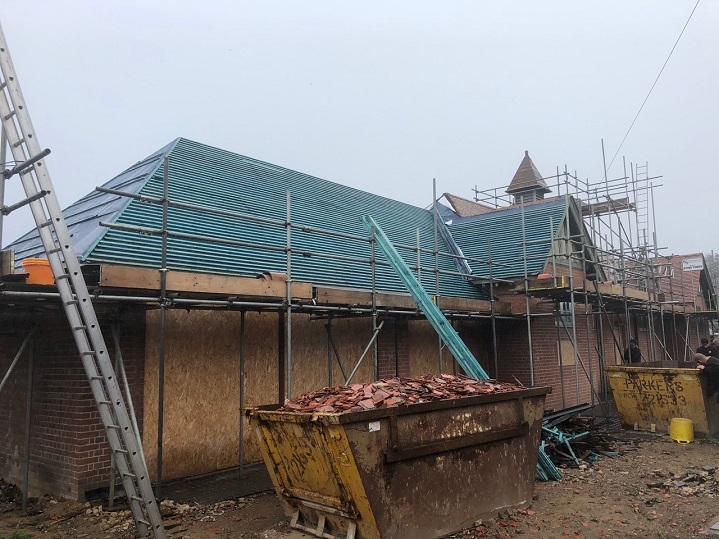 We stripped off the old roof covering, which had been there for many years. We always dispose of all construction debris generated by our work. We fitted a new modern breather membrane to the entire roof with new treated timber battens.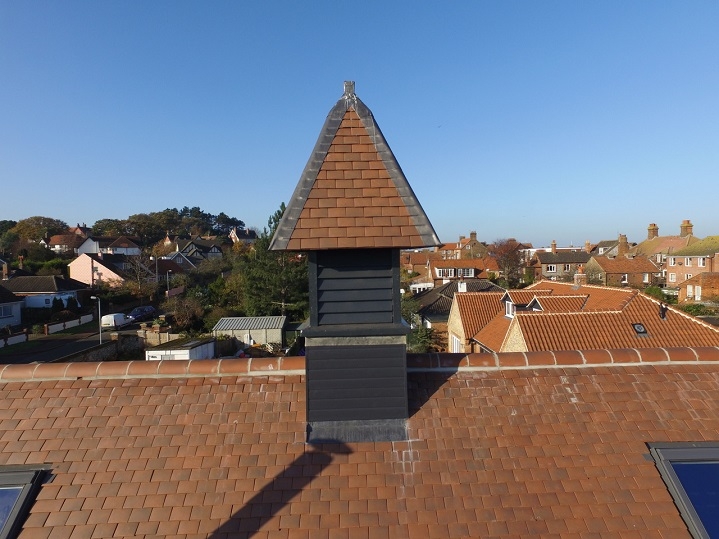 We retiled the large roof using Sandtoft Humber Plain Tiles in Tuscan colour – these are machine-made clay plain tiles – a really lovely quality tile which look good and are particularly well-suited to roofs with lots of detail like this one.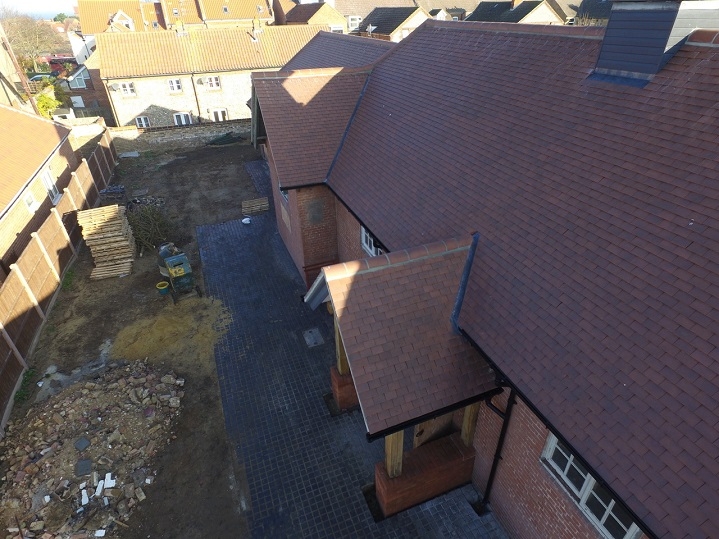 This was a big project for us, we are really pleased with the finish. We also fitted new Velux windows into the roof along with brand new fascias and cast-effect guttering all along the perimeter of the house.
No job is too big for our roofing contractors. If you have an issue with your roof that needs resolving, we can help, call us on 01603 418818 or email us on enquiries@roofsuk.co.uk
Follow us on Facebook and Twitter for the latest company news.