Matthew Carr: Rising Star
Posted 27 week(s) ago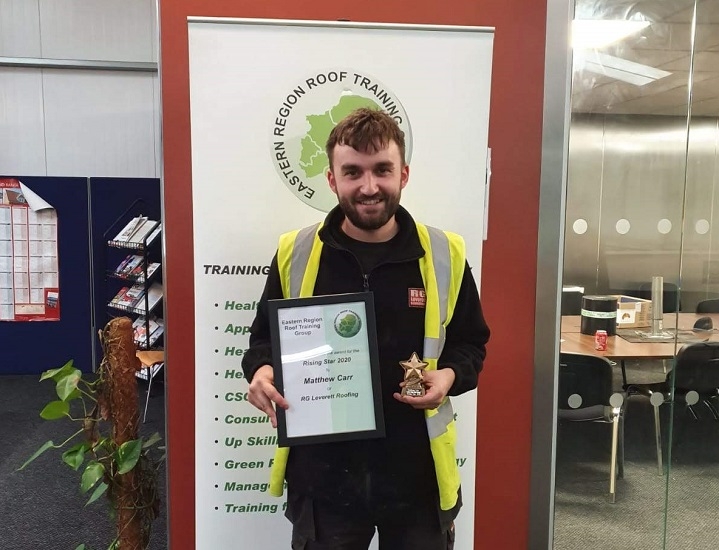 Matthew Carr joined RG Leverett as a roof labourer two years ago. We know him to be polite, punctual and hardworking. And now the college where he has been studying for an NVQ in Roof Slate and Tiling has presented him with their Rising Star award!
Annual Awards
Every year, the Eastern Region Roof Training Group holds an awards ceremony during National Apprenticeship Week. This provides the college an opportunity to recognise and reward students that impress them and those that continue to grow and improve.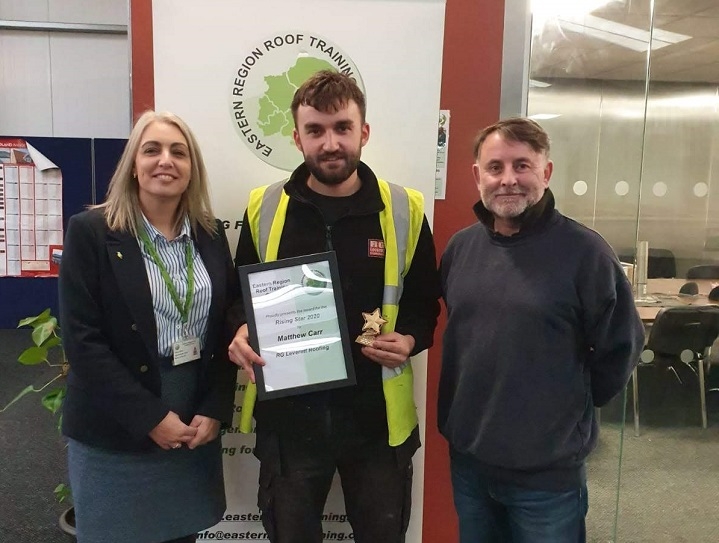 Olivia Gilbert, Head of Vocational Learning at Eastern Region Roof Training Group, said
"It was an easy choice when we decided to give an award for Rising Star 2020 to Matthew Carr. He has continually impressed the instructors with his attitude, maturity and ambition. He is the first to help others and is a friendly and polite student, who always arrives on time and ready to work hard."
Suzy Leverett said:
"We are supporting Matt to do his NVQ in Roof Slate and Tiling – he is at college at Eastern Region Roof Training one day a week and is learning on the job too. He's a fab employee and we're very proud of him."
Well done Matt!