Now Recruiting: Office Administrator Position Available
Company
Posted 50 week(s) ago
Our expert roofers are supported by a small office team that makes sure everyone knows where to be at what time. We are currently recruiting for a single post that will combine the responsibilities of a receptionist and an office administrator. The position is full time. Working hours are 9-5 Monday to Friday and the salary will be dependent upon experience. Holiday will be 20 Days a Year, plus bank holidays.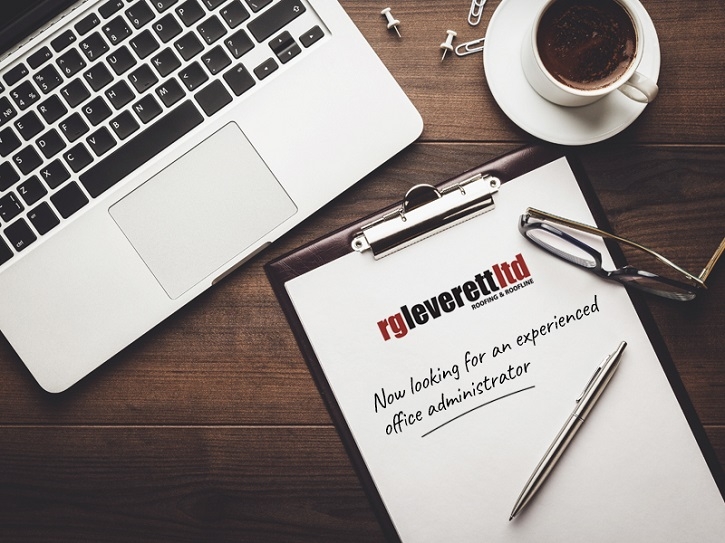 Experienced Office Administrator

We are looking for an experienced candidate for an immediate start. We are looking for an applicant with a minimum of three years' experience working in a busy office environment – preferably within the construction industry. Our ideal candidate will be able to work independently and have the following qualities:
Self-Motivation: You should be able to work under own initiative and manage your time effectively. We want someone who is able to work unsupervised but also as part of a small team.
Computer Literacy: You will need an excellent working knowledge of Microsoft Office, including Outlook, Word and Excel. Experience of using the Sage accounts system would also be an advantage.
Communication Skills: You will need a high standard of written and verbal communication skills and have excellent organisational and typing skills. The role will be customer-focused so we'd expect you to have experience of liaising with a wide range of customers
Positive Attitude: You must have a can-do attitude and be able to remain calm and professional under pressure. You must be able to adapt and we'd like someone who sees the positive side of life and has a sense of humour.
Support to Our Directors, Customers and Suppliers
Duties will include but are not limited to:
General Reception Duties: including answering all incoming calls and emails and taking detailed and accurate messages. All incoming daily post needs to be sorted. 

Diary Management: All of our roofers need to know where the jobs are and what time they need to be there. 

Administration: Typing up and posting out quotations and invoices, logging supplier and customer invoices onto the Sage accounts system, filing and keeping the office tidy and well-organised. All the paperwork relating to jobs and surveys for the following day must be prepared by the evening before.

Liaising with Suppliers: Receiving deliveries from suppliers, matching up orders, delivery notes and invoices.

Please send a written letter of application with your CV to Suzy Leverett, RG Leverett Ltd, 1 Barrow Close, Sweet Briar Road Industrial Estate, Norwich, NR3 2AT or by email to suzy@roofsuk.co.uk