Checking Your Roof After High Winds and Storms
Posted 55 week(s) ago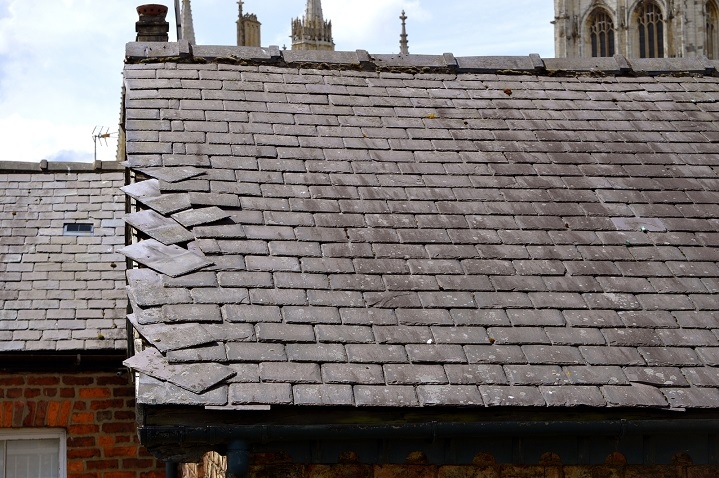 Here in our island nation, we are prone to storms and gale force winds that blow in from the Atlantic. In the last week we've felt the force of two storms! Windspeeds of up to 80 mph were recorded in Norfolk. In this blog, we'll be talking about the checks you should do to your roof after storms, to make sure your roof hasn't been severely damaged.

Problems to Look For
After high winds, checking your roof for damage is a priority. Here are some of the most common problems you should look for yourself:
Cracked/missing tiles – Damaged or missing tiles are a common problem in the wake of a storm. After high winds, make sure to check the tiles on your roof are all intact and in the correct position.

Damaged roofline – Your roofline includes the gutters, soffits and fascias of your roof. If your gutters are missing or you notice damage to the soffits and fascias of your roof, make sure you call in the experts.

Check loft cavity – Make sure to check your loft cavity for damage. Damage to the insulation in your loft is a problem and if you spot light coming into your loft from your roof, you have a bigger problem on your hands.

Check your flat roof – Older flat roofs are prone to becoming damaged in high winds, check the surface of the roof is all still intact and has not been ripped up by the high winds. Should you spot any damage, don't try to fix it yourself as you could damage the roof further.

What to Do If Serious Damage Has Been Caused
If serious damage has been caused to your roof, you shouldn't hesitate to call in roofing experts straight away. Damage to your roof can seriously affect the safety of your home and can become worse over time. Here at RG Leverett, we have over thirty years of experience in the roofing industry and we are confident in working with all forms of roofing. Should your property's roof be damaged by high winds and rain don't hesitate to call us.
How We Can Help
We have a wide range of replacement materials ready, should the worse come to worst on your roof. If an emergency does occur, don't hesitate to call us. We will, quickly and safely replace your roof and we have a wide range of roofing materials available for both pitched and flat roofs. If you do spot damage no matter how big or small it seems don't hesitate to get in touch with us.
Spotted damage on your roof after the stormy weather? Don't take the risk and leave it, get in touch with us. Call us on 01603 418818 or email us on enquiries@roofsuk.co.uk.
Follow us on Facebook and Twitter for the more tips and tricks.