Case Study: Replacing Pitched and Flat Roof in Ipswich
Case Study, Company
Posted 51 week(s) ago
Last week our team of expert roofers were in Ipswich working on replacing an old roof that had failed. The job was a fairly large project, taking four days to complete. The images below follow us through the completion of the work and the captions explain more about the job.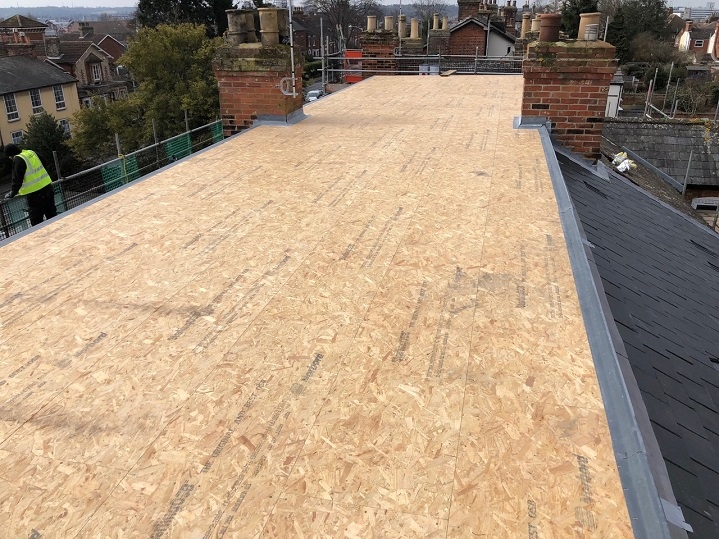 The existing roof system of the building had failed, a dangerous problem especially for this property, because it is going to be converted into flats. We were called out to replace the existing pitched roof with slate tiles and an anthracite flat roof system.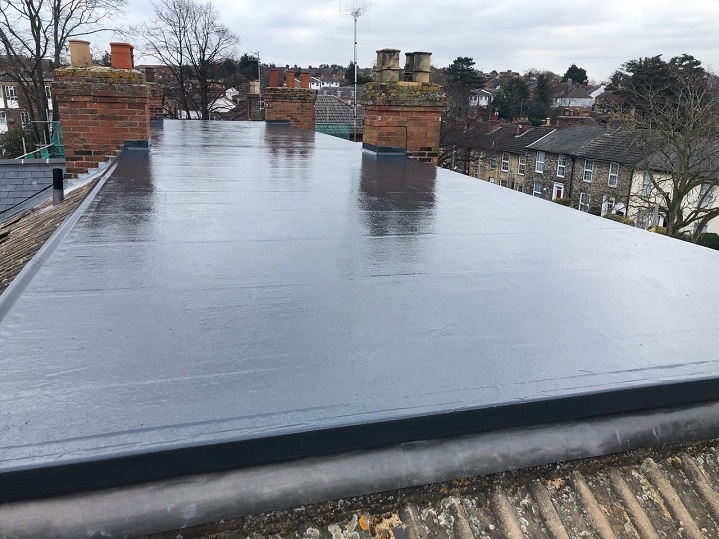 The roof of the building was a pitched to flat design. We used slate tiles on the pitched roof and installed a GRP system on the flat roof. The roof had a large surface area, making the GRP roof system the perfect choice. The GRP system is waterproof and highly durable with a lifespan of at least 20 years.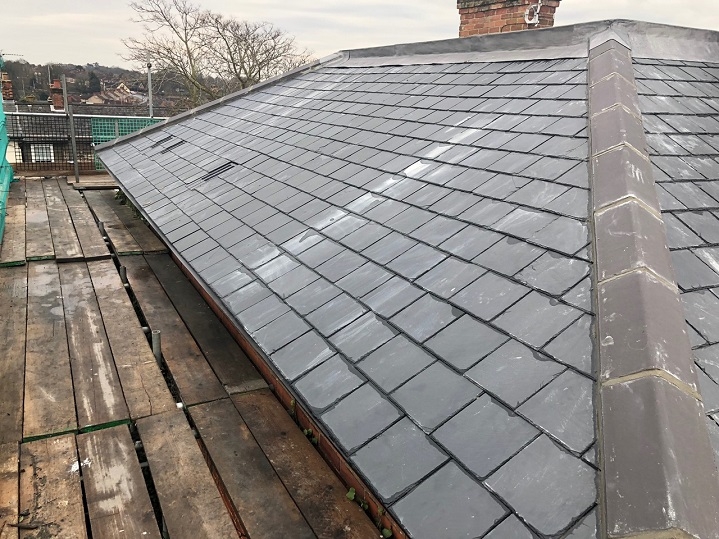 Stripping the roof of the old tiles was among the first tasks, but once we had removed them we were able to install the new slate tiles. The new tiles we installed were Spanish slate tiles – fire resistant and highly durable.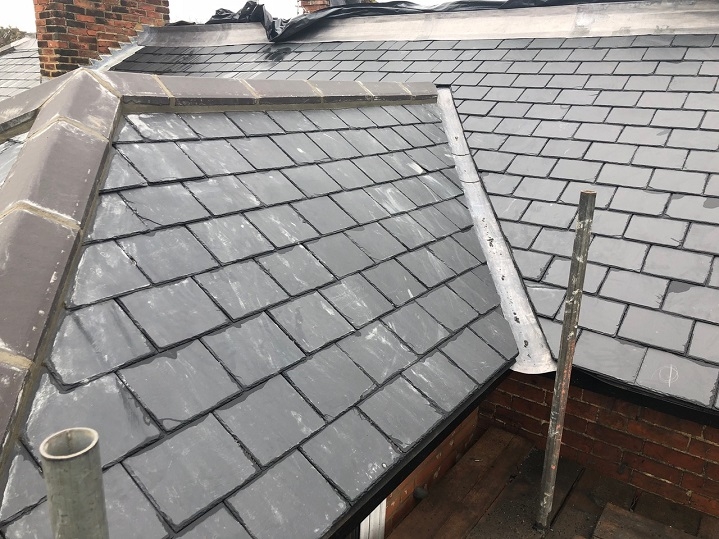 We used lead on the roof to ensure that the space between the pitched and flat roof didn't get exposed to the elements. We worked closely with Elliston Steady & Hawes construction contractors on the project as they have the contract to convert the building into flats. All-in-all everyone was very pleased with the job.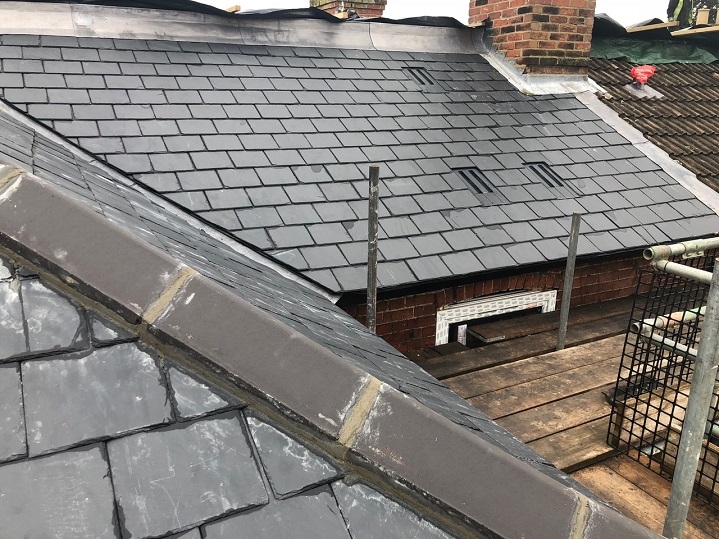 When we arrived, the roof was in a quite severe sate of disrepair, but thankfully we were able to change this around. We really enjoyed being able to visit a part of East Anglia we don't usually work in and we'd like to say a big thanks to Elliston, Steady & Hawes (Building) Limited for working so closely with us on the job.
Has your roof seen better days? We can help, call us on 01603 418818 or email us on enquiries@roofsuk.co.uk.
Follow us on Facebook and Twitter for the latest company news.