Company
Improved Insulation For Flat Roof In North Walsham
03/08/2023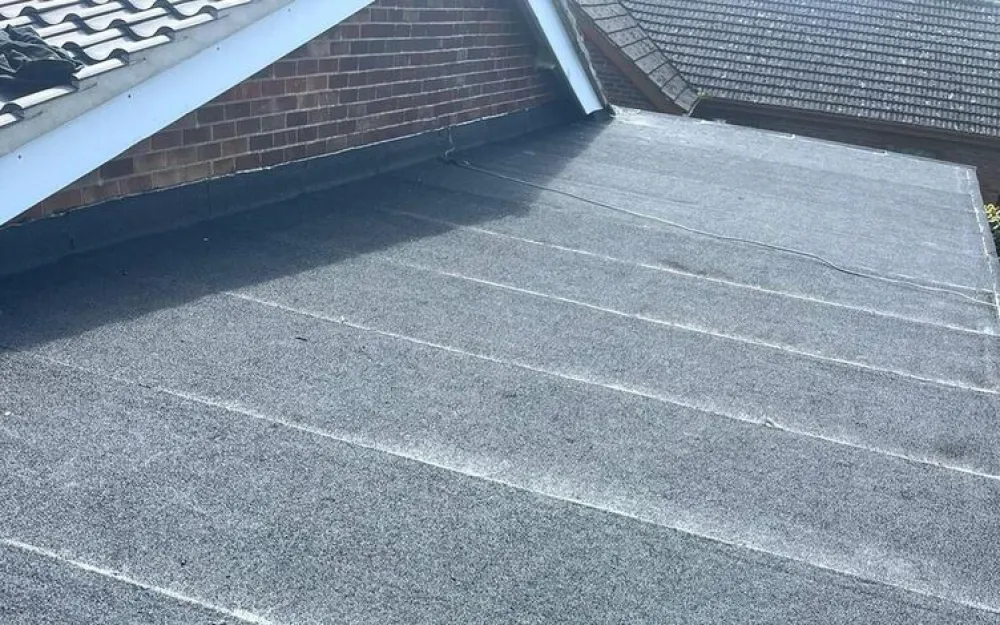 We're all being told of the importance of insulating our home and as a company we receive lots of enquiries from customers looking to improve the energy efficiency of their property.
When this customer in North Walsham approached us to help with the installation of a new flat roof, it was the perfect opportunity to incorporate insulation into the build.
As part of this installation we applied a vapour control layer and fitted 150mm pir insulation in order to comply with current building regulations for the thermal insulation of a flat roof. This was followed by a high performance DANOSA polydan built up bituminous roofing system.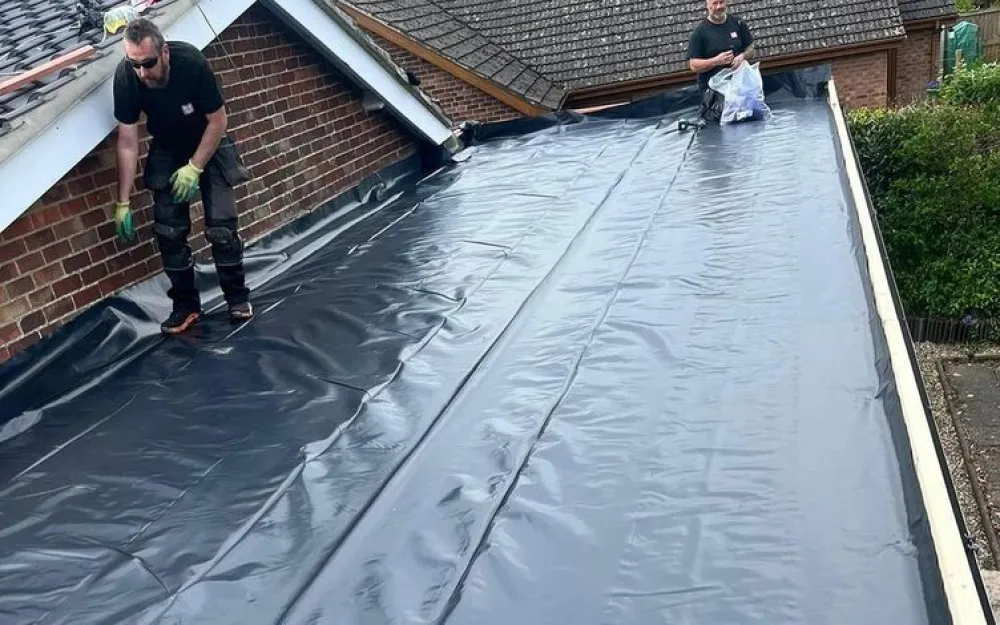 There are many benefits that can come with improving the thermal efficiency of your flat roof, including:
Energy Savings: Investing in insulation for your flat roof will minimise the loss of heat through your roof structure and in doing so can go a long way to reducing your energy bills.
Comfort: Thermal insulation will help to deliver a more consistent and comfortable temperature within your home by reducing heat loss during the winter and heat gain during the summer.
Eco-Friendly: Lower energy consumption means less demand for fossil fuels - something that contributes to a more sustainable and eco-friendly building.
Moisture Control: Effective insulation helps to prevent the infiltration of moisture into your property. This in turn minimises the risk of condensation, mould growth and water damage.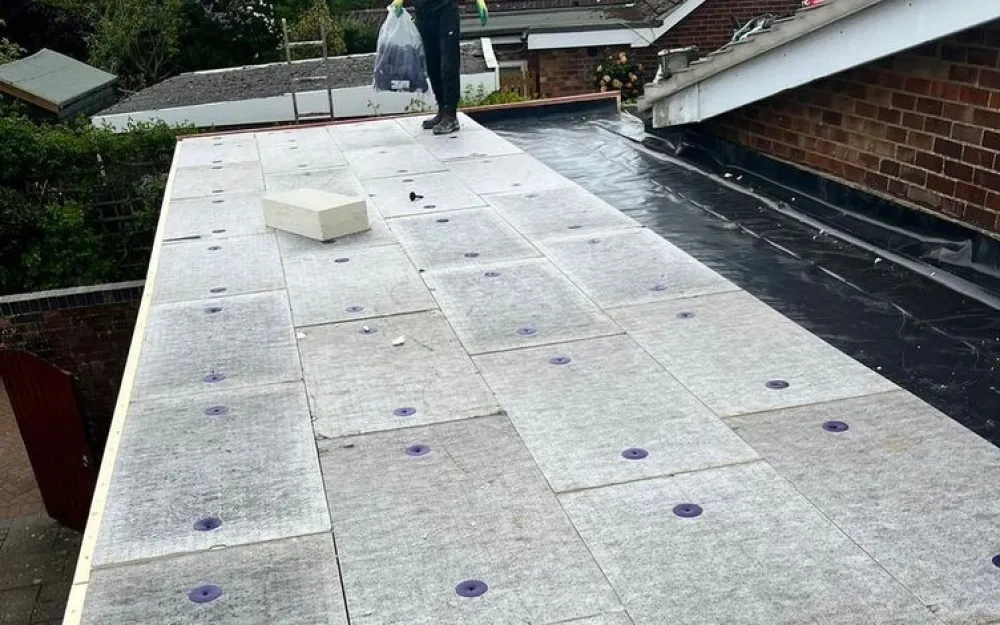 The roof we installed at this property in North Walsham also includes a 25 year warranty covering both the materials used and our workmanship. So in the unlikely event that something does go wrong, the customer knows that they are covered.
If you would like advice on improving the insulation of your flat roof, our experienced team can advise on the best course of action to take. You can speak to us by giving us a call on 01603 418818 or drop us an email to enquiries@roofsuk.co.uk and we'll be happy to assist.
You can also view further examples of our work by following us on Instagram.