Merry Christmas from All the Staff at RG Leverett
Company
Posted 44 week(s) ago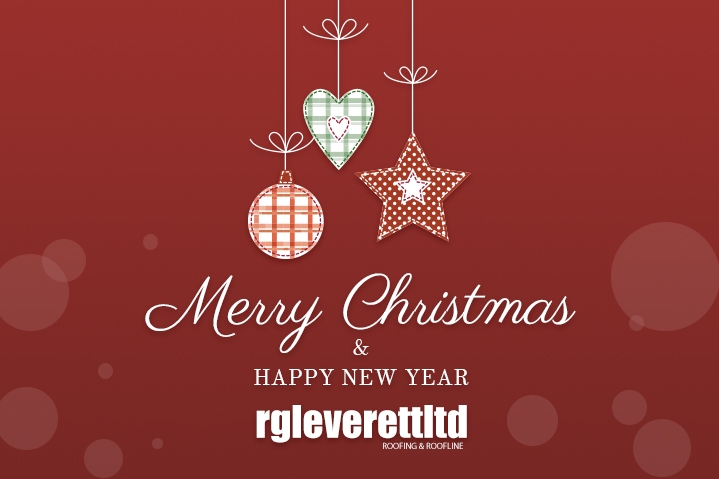 Please Note: We will be closing for Christmas at 5pm on Friday the 22nd of December until Monday the 8th January. If you have any roof emergencies, you can email us on enquiries@roofsuk.co.uk, which will be frequently monitored over the festive period.
With Christmas Day and 2018 just around the corner, we thought we'd take the time to reminisce about what has been a very busy but successful year for all of us here at RG Leverett. We are always busy but, this year especially, it felt like we got through a lot of roof repairs and installations on a variety of different buildings.
Our Highlights Of 2017
Spending so much work time on top of the roofs of different buildings, roofers get to experience places in different ways to other people. Here are just a few of our highlights from this year:
Big summer project – This summer we worked on what is possibly one of the biggest jobs we've ever had with such a tight deadline: Moorlands Academy school in Belton. We removed and replaced 76 tonnes of old concrete tiles in a job that was highly satisfying to complete.

Bawdsey Radar Centre – This job featured a very different type of building to the residential ones that are our bread and butter. The historic radar building, now a tourist attraction, needed its roof replaced and we obliged. We finished the whole job in one day, in what was a different but enjoyable job.

Additions to the fleet – As a company constantly growing and always in need of extra horsepower, we were very happy to add a new vehicle to the RG fleet. The new flatbed van has proved a very useful purchase.

Christmas Message
We would just like to take a moment to thank all the people who make our business possible. Thanks to our amazing staff for all of your continued hard work and also a massive thankyou to our suppliers and customers for supporting us in 2017. Have a great Christmas and see you all in the new year!