Company
New GRP Roof Installation for a Builder in Dereham
15/09/2023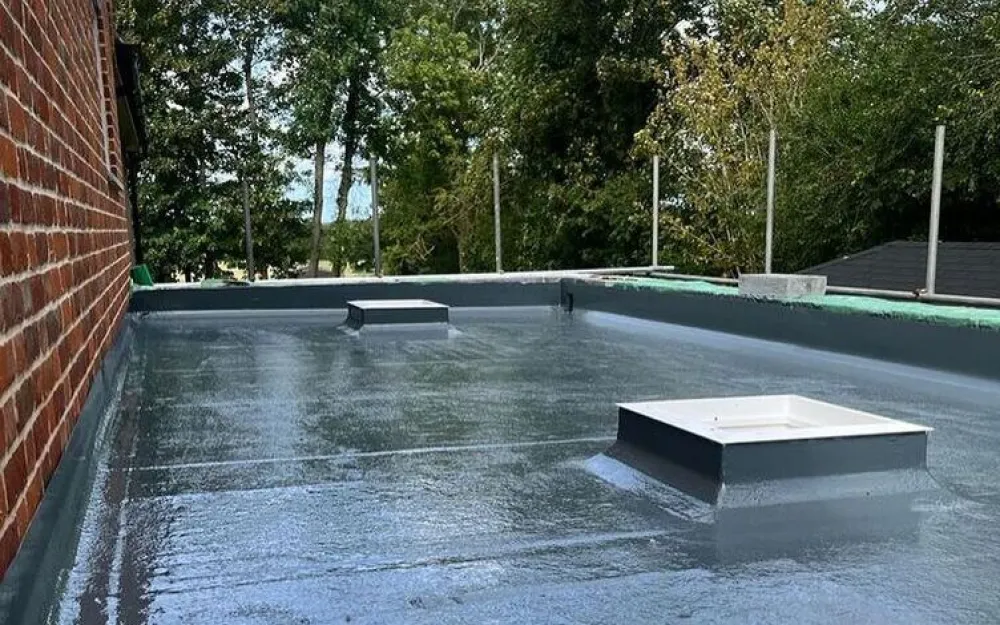 Whilst many of you may have been hitting the beach for the final blast of hot summer weather, we've been cracking on with another project. We were in Dereham in Norfolk, carrying out a new GRP roof installation for a builder working on a new-build development.
GRP (glass-reinforced plastic) is one of the most popular roofing systems we install and can be used for both domestic and commercial properties. Featuring a mix of polyester resin combined with solid strands of glass fibre, GRP offers a highly waterproof and durable roof covering that is particularly popular for large scale installations where costs need to be controlled.
What's more, we are able to offer a 25 year warranty on these kinds of GRP roofing installations.
Here are just a few of the other benefits of GRP roofing:
Durability: A roof of this kind will typically last for decades - in some cases up to 40 years.
Lightweight: The less your roof weighs, the less pressure transferred to the infrastructure below. GRP is incredibly lightweight, making it ideal for expansive areas.
One Surface: As GRP is laid in liquid form, it hardens to form a single solid surface. This means no weak areas between joins.
Aesthetics: With a range of colours to select from, there is always an option to complement the look of any property.
If you would like to discuss a GRP roof installation or replacement for your property, get in touch and speak with one of our experienced roofing professionals. You can call us on 01603 418818 or drop us an email to enquiries@roofsuk.co.uk and we'll be happy to organise a convenient day and time to visit your property and conduct a free, no obligation survey.
You can also keep up to date with all our recent work by checking out our Instagram page.