Company
New Insulated Roof for the Old Police Station in Beccles
30th July 2020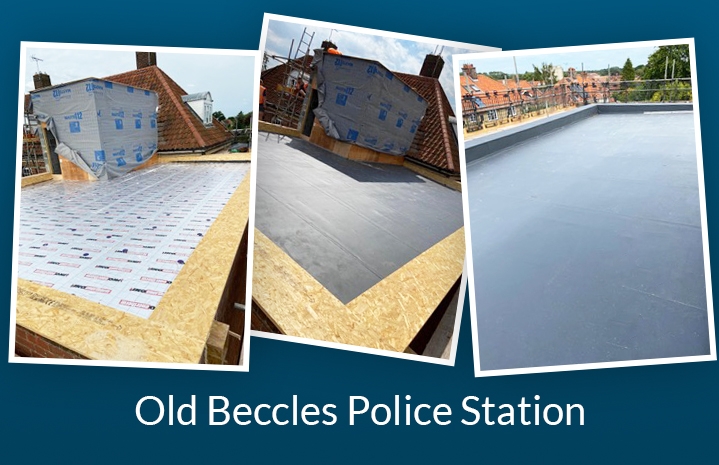 We were contracted by Kerslake Construction to install a new single ply roof with insulation to the new roof area of the Old Police Station in Beccles. We love working in the historic Suffolk market town - well worth a visit if you've never been!
Historic Arched Roof
The former police station is a lovely three storey building that has been converted into flats with the historic 1930s arched roof and sash windows maintained as an attractive feature. However, the flat roofs at the back and above the stairwell needed modernising as part of the building's conversion.
High Performance Roofing System
We installed a vapour control layer, 120mm PIR insulation board and a high performance Danosa Danopol single ply roofing system with a 20-year insurance backed warranty. At the time these images were taken, we had nearly completed the main roof, and were ready to move on to the stairwell roof.
If you have a roofing project you would like an experienced team to work on, give us a call on 01603 418818 or email enquiries@roofsuk.co.uk and leave us a message. We'll get back to you to organise a convenient time to conduct a free roof survey.
Follow us on Facebook for images from our latest interesting projects.