New Roof for Radiology Building in Colney
Posted 52 week(s) ago
We've just undertaken a huge job for the radiology specialists, Global Diagnostics – who provide services to the NHS and private healthcare providers throughout the UK. One of their major centres is at Colney near the Norfolk and Norwich University Hospital to the west of Norwich. They commissioned Pentaco Construction Ltd to build a new MRI unit. Pentaco called us in to install a brand-new roof for the building.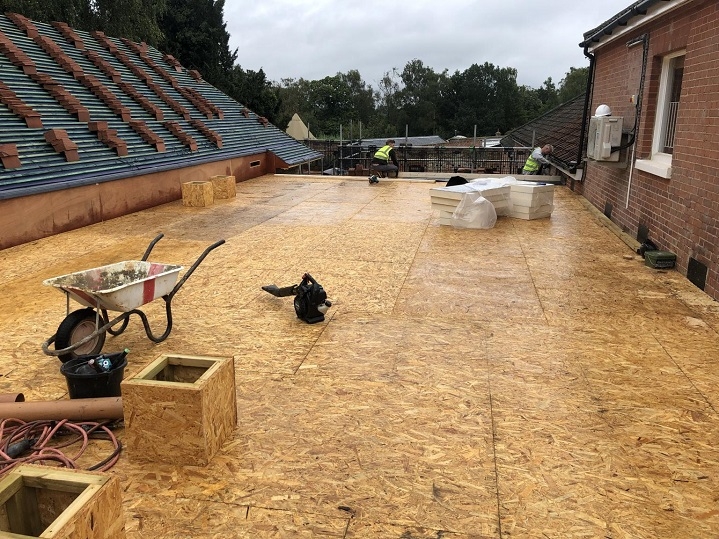 We have been working on a new flat roof area and replacing the tiles for the pitched roof area.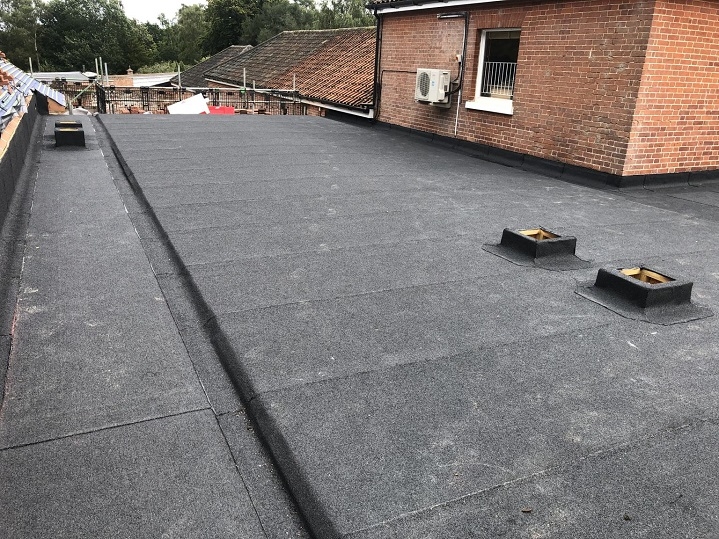 The flat roof area is 190m² and involved us supplying and installing:
vapour control layer.
tapered insulation scheme to comply with current building regulations.
high performance Danosa built up bituminous roofing system with a 20 year insurance backed guarantee.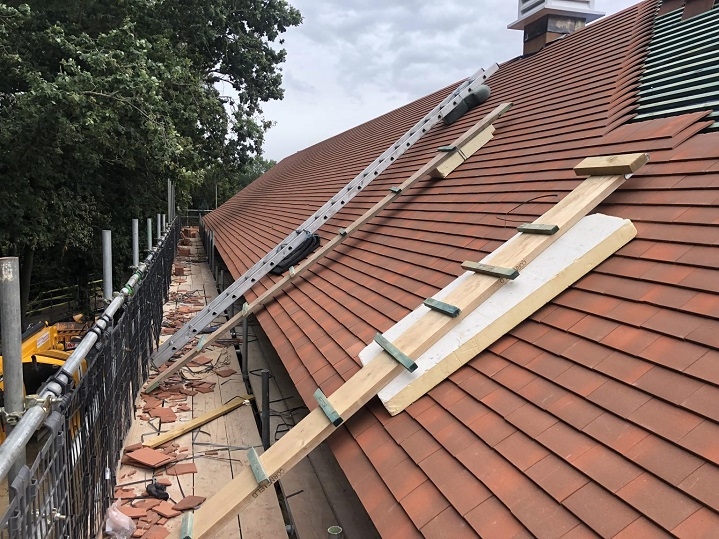 The second phase of the project involved the installation of a new tiled roof to the 312sqm pitched roof, complete with new breather membrane, battens and over 19,000 Marley Acme Camber Heather Blend pin tiles!
If you have a roofing project you would like an experienced team to work on, give us a call on 01603 418818 or email enquiries@roofsuk.co.uk and leave us a message. We'll get back to you to organise a convenient time to conduct a free roof survey.
Follow us on Facebook for images from our latest interesting projects.