Roofline Spring Cleaning – How to Clean Gutters
Advice & FAQs, Roofline
Posted 50 week(s) ago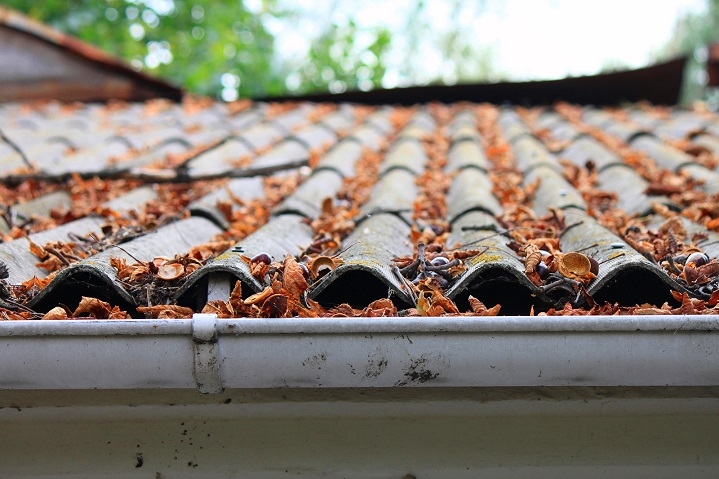 We're now in spring and some of us are looking to prepare our homes for the warmer weather that will hopefully be arriving soon. One area that can easily be overlooked (but shouldn't be) when cleaning a home is the guttering. In this blog, we will be talking about why ensuring your roofline is in good condition is important, as well as teaching you how to clean your gutters.

Problems Caused by Blocked Gutters
Here are some of the common issues that blocked gutters can cause for your home:
Rotten woodwork – A build-up of waste in your home's gutters can lead to the wood around it beginning to rot. Rotten fascias can be expensive to repair and rotten beams can make your home unsafe to live in.

Eroding brickwork – An excessive amount of water flowing from your home's gutters can lead to the brickwork of your house starting to erode. This can be very expensive to rectify and once again compromises the structural safety of your house.

Damp patches – Water leads to damp and this is another problem you could face if you don't clean your gutters regularly. Damp patches lead to mould forming, which can be potentially dangerous to your health and particularly damaging to your home.

Cleaning Your Gutters
Here are some of the best ways you can remove waste from your gutters:
Use a trowel or broom – Using a hand trowel or another tool to clear out your gutters is an effective way to remove the build-up of waste in your home's gutters. Use the head of the tool to get among the waste in the gutter and displace it. After removing the waste run water through the gutters to check that it flows satisfactorily.

Use a pressure washer – Using a powerful pressure washer to remove the built-up waste is an easier way to remove waste from your blocked gutter. This is a more advisable method for gutters that are not too badly blocked.

By hand – For the more hands on of you, removing waste from your gutters might be a job to do by hand. Your fingers will allow you to remove the built-up waste and will also allow you to get into more confined spaces. However, you should always wear gloves while using your hands for protection and hygiene.

How We Can Help
If you notice any problems with your roofline while you are clearing your guttering, we have a team of highly experienced roofers who are experts in repairing and replacing the roofline of properties.
Need to replace your home's badly damaged guttering system? We can help, call us on 01603 418818 or email us on enquiries@roofsuk.co.uk.
Follow us on Facebook and Twitter for the latest company news.