Company
Slate Roof Refurbishment at Norwich Vicarage
21/03/2022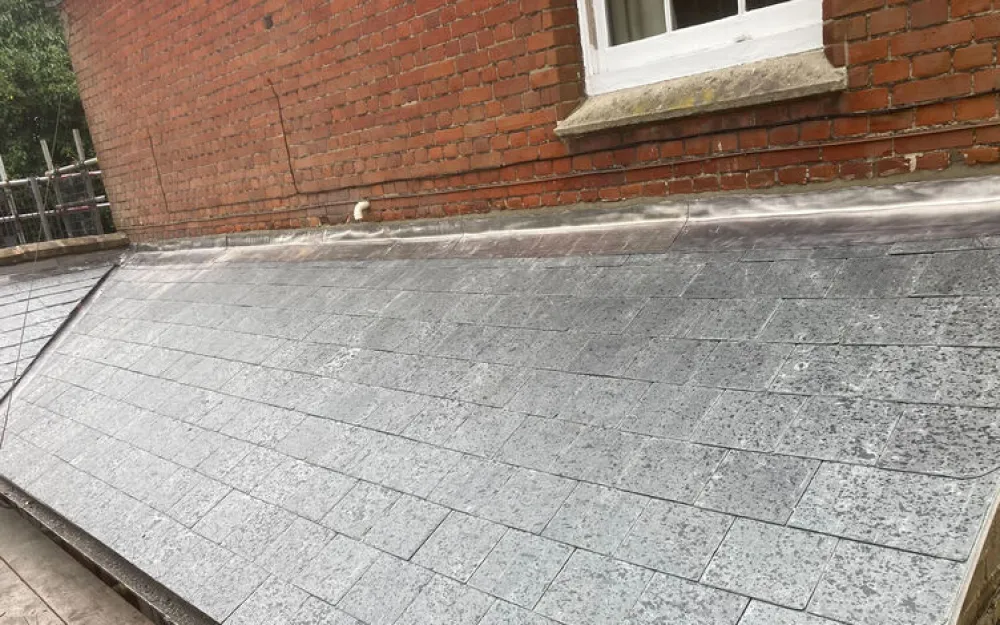 It feels as though there has been a never ending stream of stories in recent years of thieves stripping slate from the roofs of churches and other religious buildings. For that reason it was particularly enjoyable to work on a project of this kind for all the right reasons.
We were recently contracted by the Diocese of Norwich to carry out the refurbishment of a slate roof in the courtyard of one of their vicarage properties in Norwich.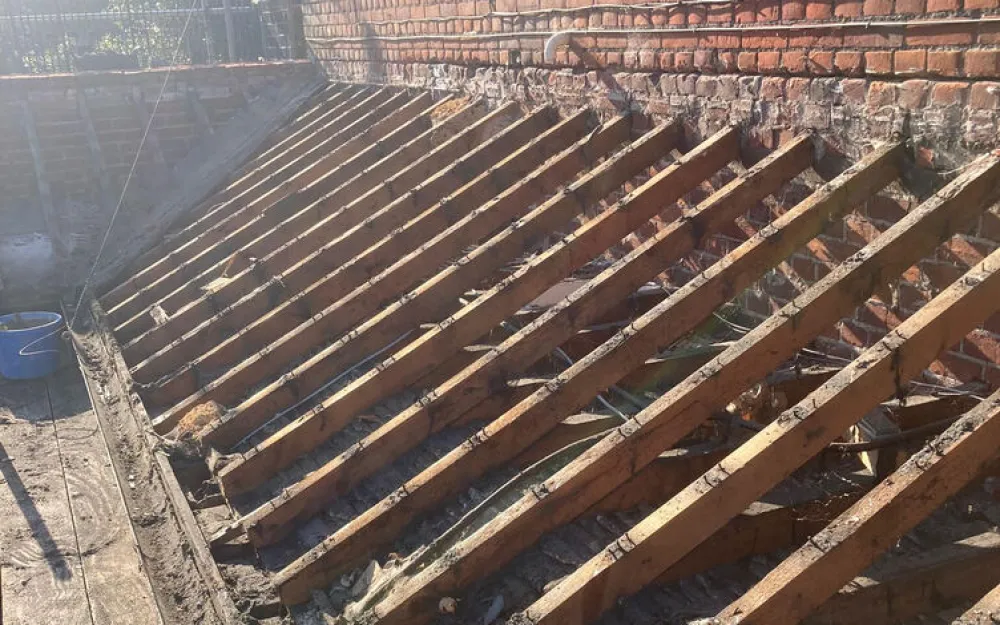 Our team of roofers began the project by removing the existing roof covering and disposing of it at appropriate waste recycling facilities. This was replaced with a new YBS quilted insulating breather membrane and treated timber battens, before finishing the roof off with new slates, lead valley and lead to abutting wall.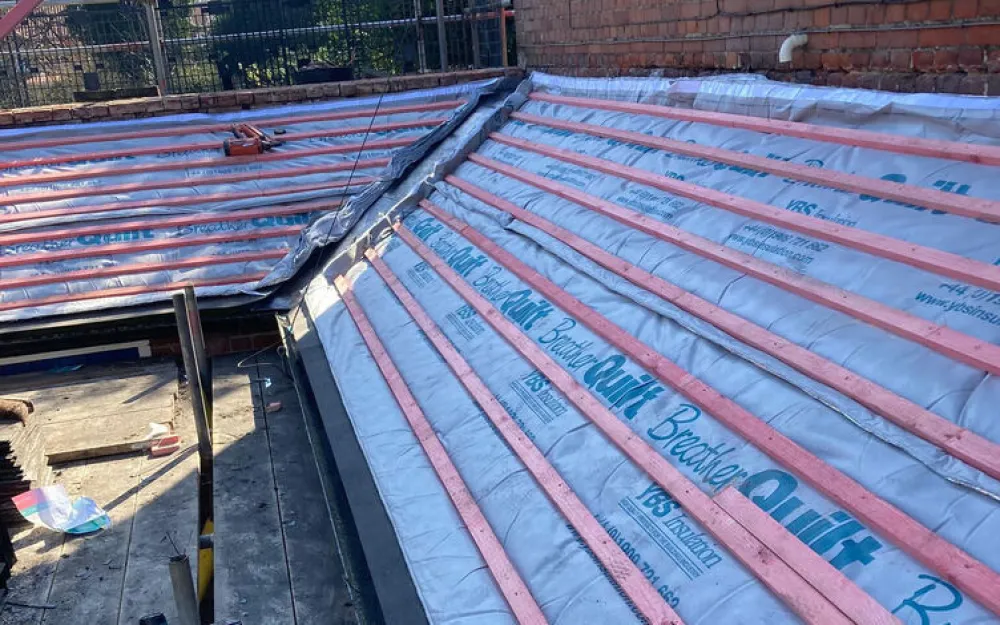 The YBS breathable multi foil insulation is designed for insulating roofs over rafters. Made up of 11 perforated layers, including a fully waterproof breather membrane and reflective aluminium foil on the inner face, it replaces the need for a traditional breather membrane and offers a high level of thermal performance.
Whether you are looking for a new slate roof installation, or the refurbishment of an existing slate roof, our team of experienced roofers can help. Call us on 01603 418818 or drop us an email to enquiries@roofsuk.co.uk to arrange a free site survey and quotation.
You can also see examples of our previous work by heading over to our Instagram page.