Company
Stradbroke Baptist Church Slate Roof Replacement
18/02/2022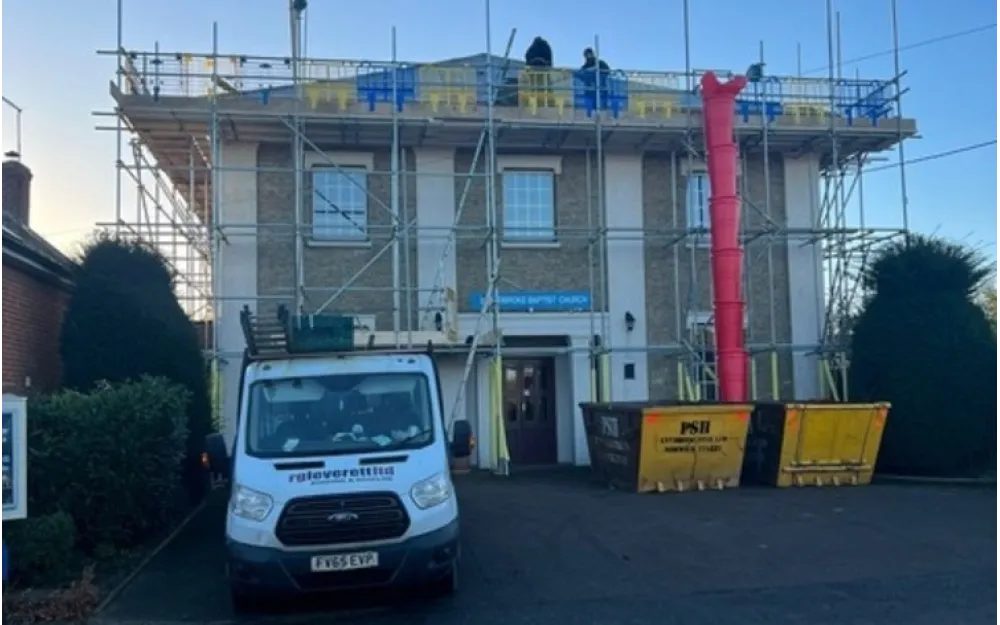 Whilst domestic and commercial properties are our bread-and-butter, every so often something a little bit different comes along. Recently it was a slate roof replacement for Stradbroke Baptist Church in Suffolk.
Stradbroke Baptist Church was founded in 1817, with the current chapel on the site dating from 1842. It is home to a congregation of around twenty local people, with the building used for Sunday worship, Sunday School for local children, bible studies and a monthly event where 30-40 people are fed by the church's kitchen.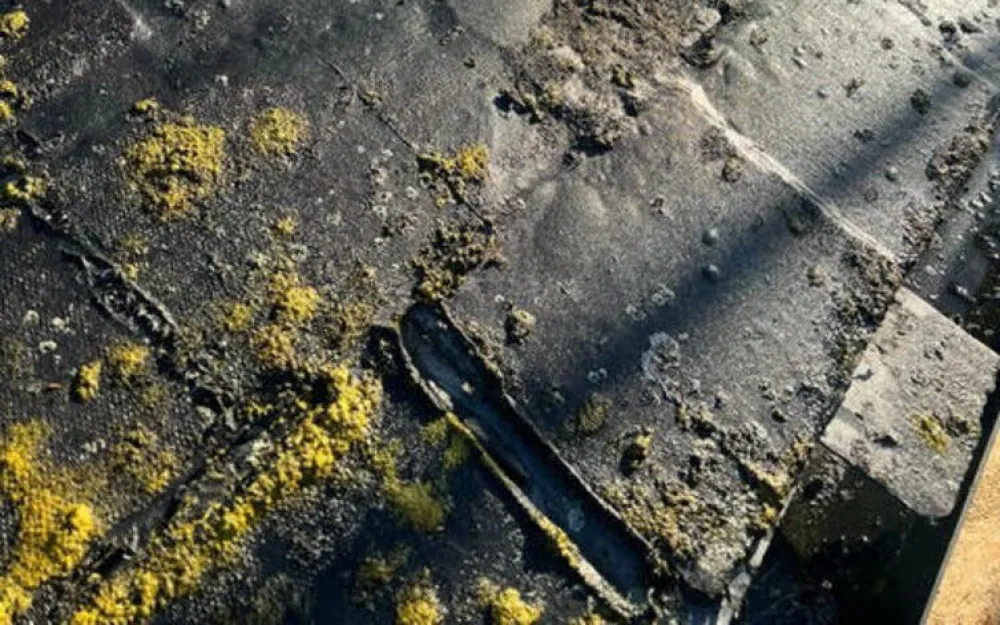 The church approached us to conduct a full replacement of their existing slate roof. When we arrived at the building to conduct an initial survey, we found that the old slates had been covered with felt for many years. This not only made them quite a challenge to remove, but also meant that reusing them was out of the question.
Once the team had been able to get all of the existing slate tiles off, we were able to recover the roof structure with a new modern breather membrane and treated timber battens. This was then finished off with new slate tiles to give the roof an impressive look.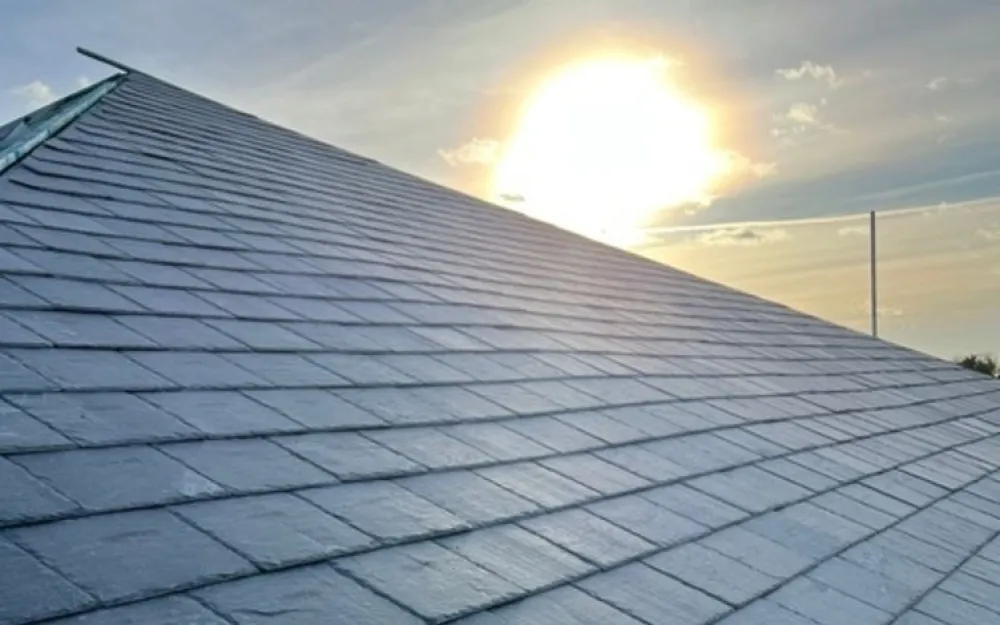 There are a range of benefits that come with opting for a slate roof, including:
Lifespan: A slate roof will literally last a lifetime. When installed by a competent roofing contractor, you can expect a century or more of hassle-free roofing.
Aesthetics: With a wide selection of styles, colour and sizes to choose from, slate is one of the most attractive roofing solutions available.
Durability: The long lifespan of a slate roof comes from their durability. Mould resistant, fire resistant and with minor water absorption, you're looking at relatively low maintenance costs.
Eco-friendly: Unlike other roofing materials that will likely need replacing after a couple of decades when they wear out, slate roofs will have no negative effects on the environment when they eventually come to be replaced.
Whether you are looking for a replacement for your slate roof, or seeking a cost-effective alternative, our team of skilled roofing contractors can offer all the advice you need. Contact us on 01603 418818 or drop us an email to enquiries@roofsuk.co.uk to arrange a free survey and quote.
You can also see more examples of our work by heading to our Instagram page.