Company
30,000 Bees Don't Stop Roof Refurbishment in Booton!
04/08/2023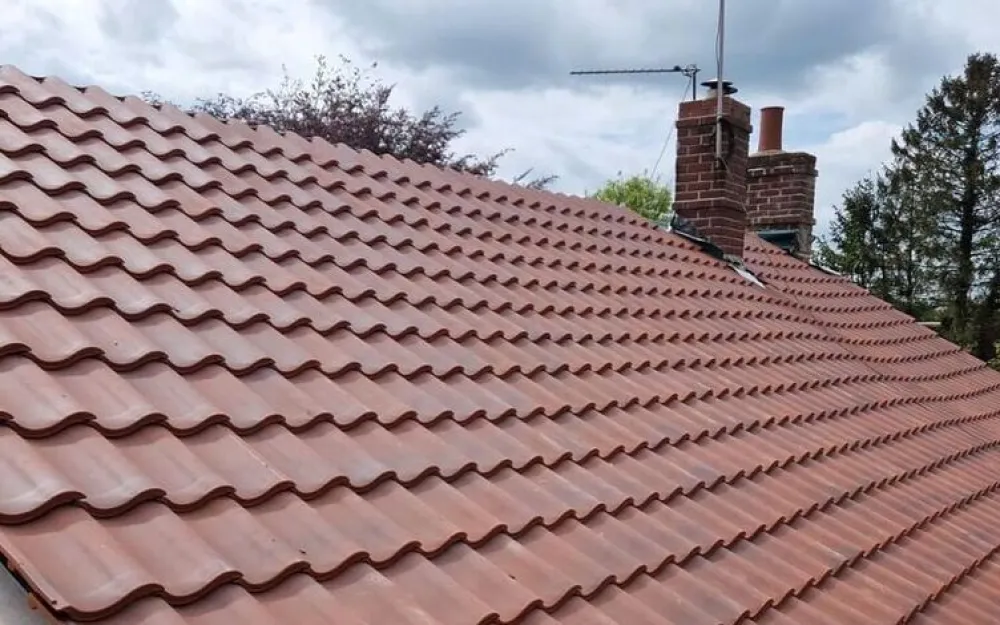 It's fair to say that our team got more than they bargained for during a recent roof refurbishment in Booton near Norwich!
The owner of the property is a keen beekeeper and whilst our team were on site, 30,000 bees decided to swarm the roof. We weren't deterred though and having patiently waited for the swarm to move on, our team was able to complete the work.
As part of the project we carefully removed all of the existing roof tiles and fitted a new breather membrane and battens. An additional insulated membrane was also fitted to the eaves of the roof to help improve the property's energy efficiency. All of the good quality roof tiles were then refitted to the front of the property. At the rear, we fitted all new Neo Tuscan pantiles.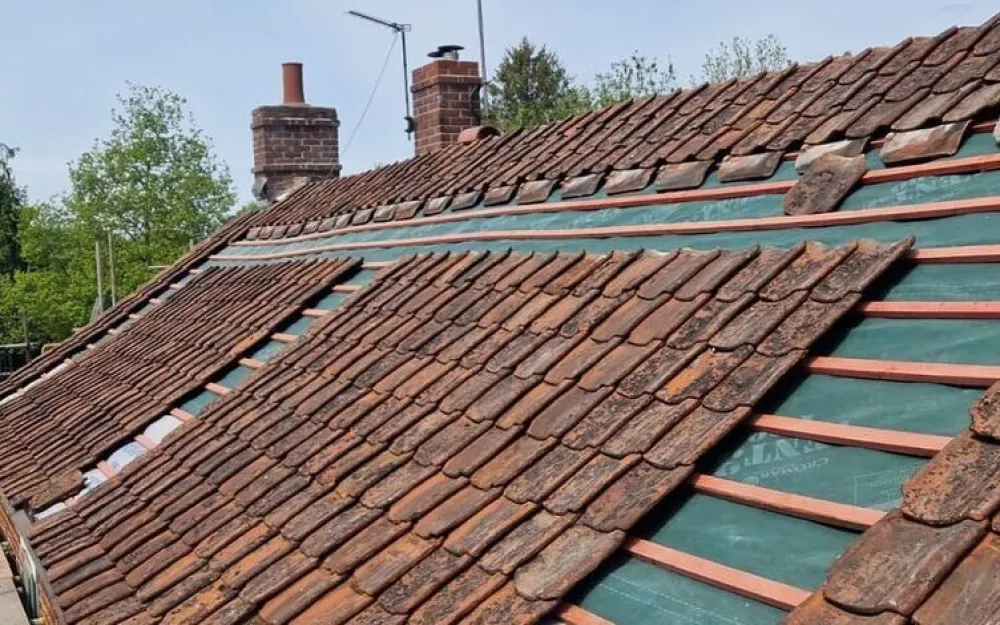 The Neo pantile is a clay tile designed by Sandtoft. These new generation tiles offer the cost and installation benefits of a concrete tile, with the aesthetic beauty of clay. Their open gauge interlocking design also makes them one of the easiest and quickest tiles on the market to install.
In addition to replacing the old clay ridge on the roof, our team also tidied up the lead work around the chimney, which was in need of some attention. Maintaining lead flashing is a key aspect of roof maintenance as it acts as a barrier against water infiltration which, if allowed to happen, can cause significant damage to the chimney, the overall roofing structure, and even the interiors of your property.
If you need help with refurbishing your roof structure, our experienced team are always on hand to help. You can speak to us by calling 01603 418818 or by dropping us an email to enquiries@roofsuk.co.uk and we'll be happy to organise a survey of your property on a day and time that suits you.
You can also see further examples of our work by checking out our Instagram page.