Company
Bat Friendly Roof for Barn Conversion in Wood Dalling
4th September 2020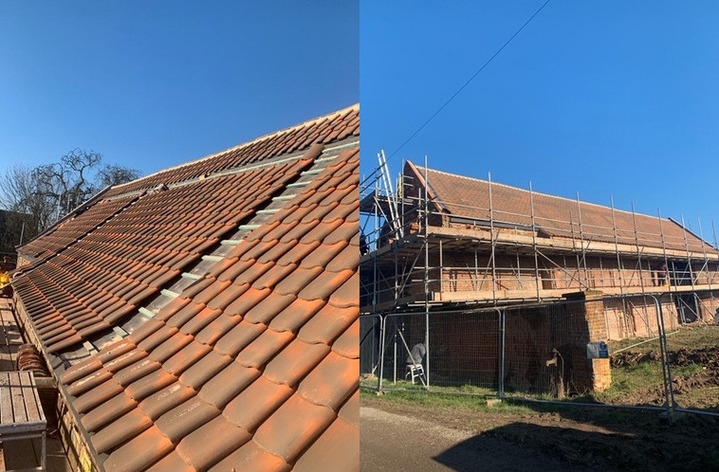 Just south of Holt, in one of the prettiest parts of North Norfolk, lies the village of Wood Dalling. A Norfolk village called "Dalling" is listed in the Domesday Book in the 11th century - so the area has been inhabited for over a thousand years. We weren't there to study history on this occasion. We were working on the roof of a barn conversion project. The conversion was being carried out by our friends at Reeve Property Restoration. They asked us to contribute our expertise to install a new bat-friendly roof.
First job was to remove the existing roof covering and salvage all the reusable tiles. This had to be done in close consultation with bat ecologists to make sure that there were no Long Eared Pipistrelles currently roosting there. Fortunately for the owners, the barn was bat-free and we were able to continue with the work unhindered.
We fitted a new 1F non-permeable (and bat-friendly!) felt onto newly installed treated timber battens. Then we re-fitted the existing tiles to the front face of the barn and sourced good quality matching weathered tiles for the rear face and the roof ridge.
Our teams of skilled roofing contractors travel throughout Norfolk and Suffolk installing high quality roofs on domestic, commercial and public buildings. If you have a conversion planned and need a new roof, get in touch to chat about different roofing options. Call us on 01603 418818 or email enquiries@roofsuk.co.uk
Follow us on Facebook and Twitter for regular images of our rooftop work.