Company
Commercial Roofing Services from RG Leverett: Our Roof Asset Management Plan
8th February 2017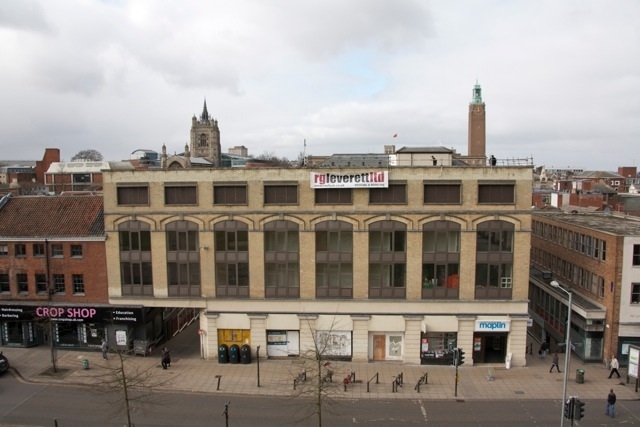 At RG Leverett, we have years of experience working with large commercial roofs. We have provided roofing services for shops, warehouses, factories, schools, colleges and hospitals. Our three step Roof Asset Management Plan explains how we tackle the complex roofs of large commercial properties. Here's how it works:

Roof Asset Management Plan
Assessment. Our team will assess and measure the roofs of your commercial property - taking photographs and collecting samples for analysis.

Roof Matrix. Large commercial properties will often have a composite roof with different parts of the building covered by pitched and flat roofs of different ages and in different states of repair. A roof matrix thoroughly maps out all of these details.

Course of Action. An experienced member of our team will provide you with a comprehensive course of action detailing what work will need to be carried out and how long it will likely take.

Experience in Every Sector
Our roofers have used our Roof Asset Management Plan to assess roofs of commercial properties in every sector. We have worked on large public sector buildings such as colleges and hospitals. We have also worked for the private sector including for the supermarket chains Tesco and Sainsbury's. We can draw on this wide variety of experience to make sure that the roof of your commercial property receives the attention it needs.
Asbestos Removal
For decades, asbestos was used in the building trade as a fireproof insulative material. Most types of asbestos were banned in 1985 as it was discovered that microfibres released when it was cut could pose a risk to health. Many buildings, especially in the industrial sector, still contain asbestos. We have team members who are trained in the safe removal of asbestos so, if we discover some during our assessment, we can handle it ourselves.
To find out more about our commercial roofing services, please call 01603 418818.
Follow us on Facebook and Twitter for all the latest roofing news and to see pictures of our latest installations.