Felt Roofing System for Large Domestic Property in Norwich
Posted 26 week(s) ago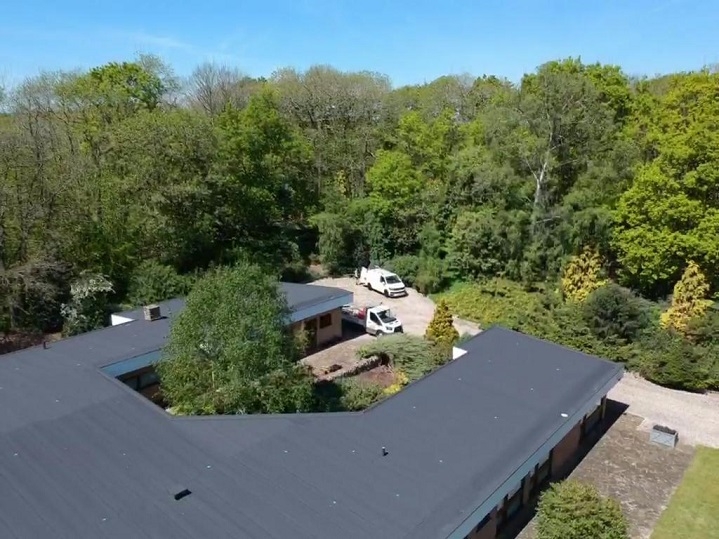 We recently accepted the contract to replace the entire roof of a large domestic property in Norwich. The building is an unusual shape and, as the sun was shining, we thought we'd snap a few pictures of the completed roof from our drone.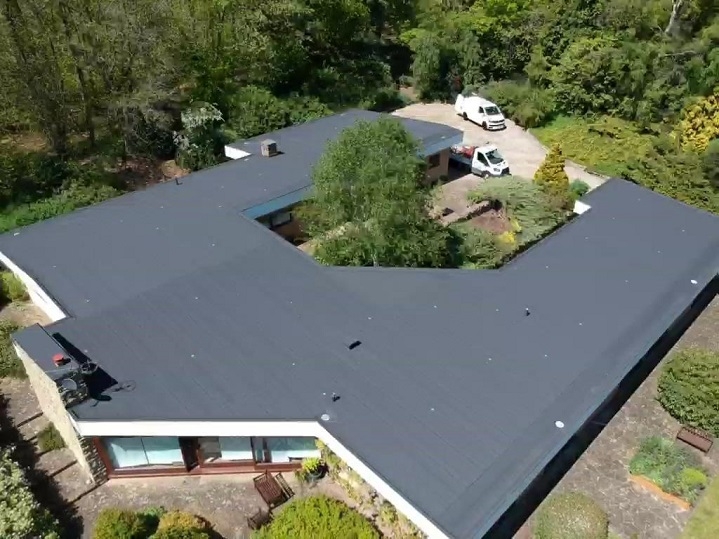 We replaced the existing roof with a high quality Danosa built-up felt system. Danosa are an industry-leading manufacturer of felt roofing systems.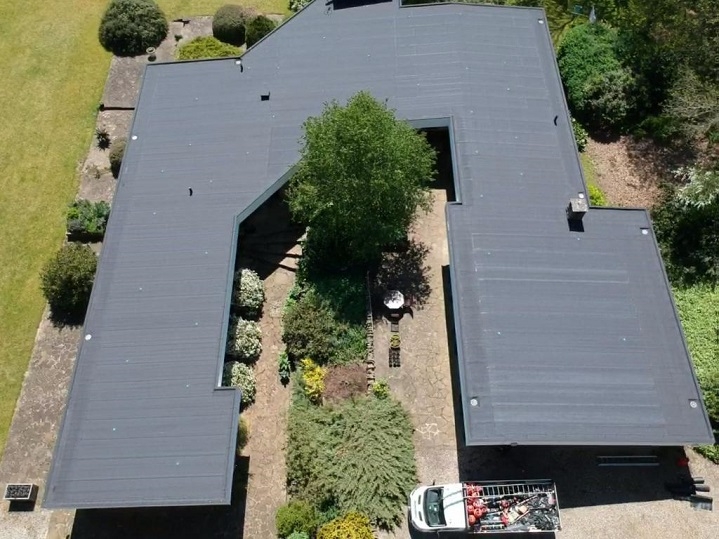 The roofing felt is a high-quality Bitumen Reinforced Membrane of non-woven polyester covered on both sides by a modified bitumen mastic.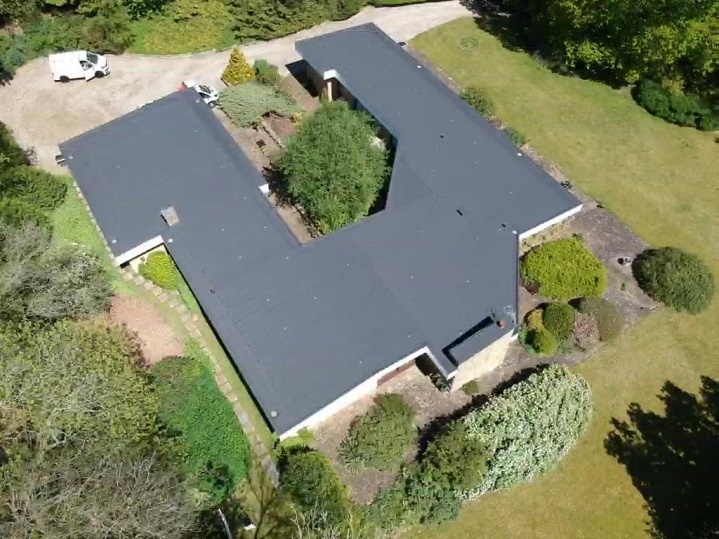 A Danosa built-up felt roofing system installed by our experienced roofing contractors comes with a 25-year insurance backed guarantee.
If you would like advice from our experienced roofing contractors, give us a call on 01603 418818 or email enquiries@roofsuk.co.uk. We can supply you with a quotation for your new roof.
Follow us on Facebook and Twitter for regular company updates.