Company
Flat Roof for Large Warehouse in Norwich
27th September 2018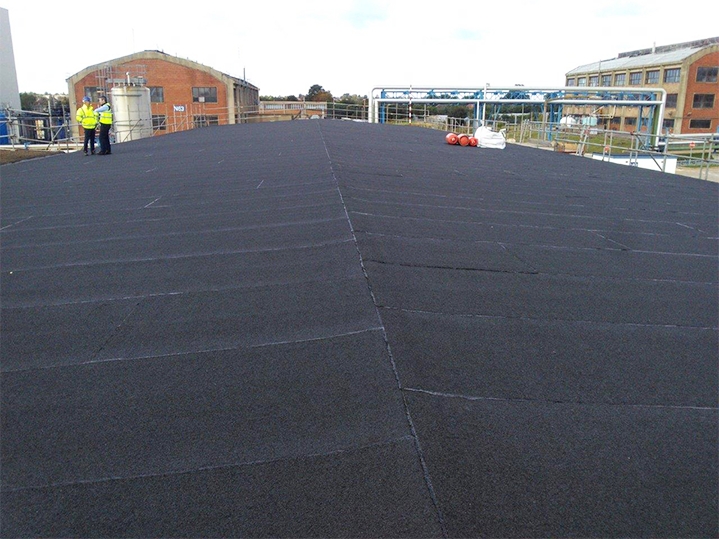 We've carried out several roofing projects over the years for Briar Chemicals' factory, and last week we installed a 1,200sqm flat roof to a large warehouse at their west Norwich site. Based at the busy Sweet Briar Industrial estate for over fifty years, the chemicals manufacturer has grown to become a global industry leader.
Briar Chemicals contacted us to replace the roof of one of their large warehousing units. We used a high performance Danosa Polydan built up felt roofing system – a non-toxic, non-flammable, waterproofing polyester felt treated with bitumen to provide optimum durability. The high quality membrane was laid across the whole surface area, with drainage gullies around the perimeter of the roof to carry rainwater away from the roof and prevent pooling.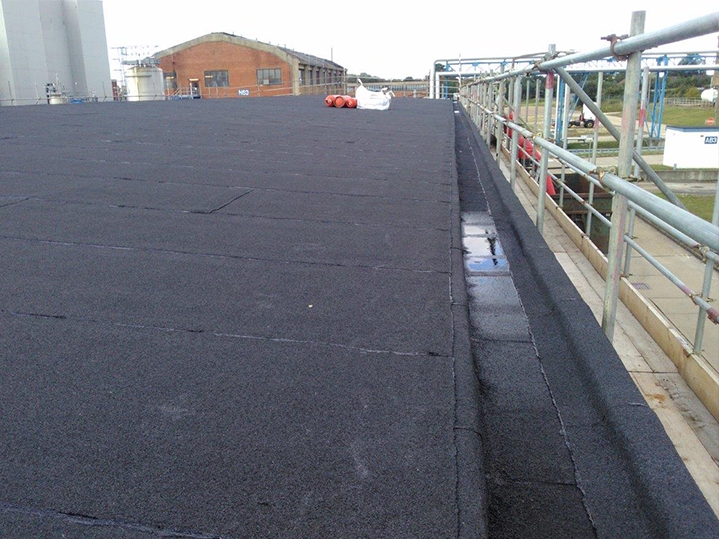 This approved, contractor only system has a 20-year insurance backed guarantee which covers workmanship as well as materials, offering great peace of mind that the roof is secure for years to come.
As with all sites we attend, health and safety was a top priority for our team of installers working at height at the busy chemical plant.
Our highly skilled and professional team are experienced in all manner of properties and are fully accredited for commercial sites of all sizes, get in touch today for a free quote!