Flat Roof Inspection Checklist
Flat Roofs, Company
Posted 36 week(s) ago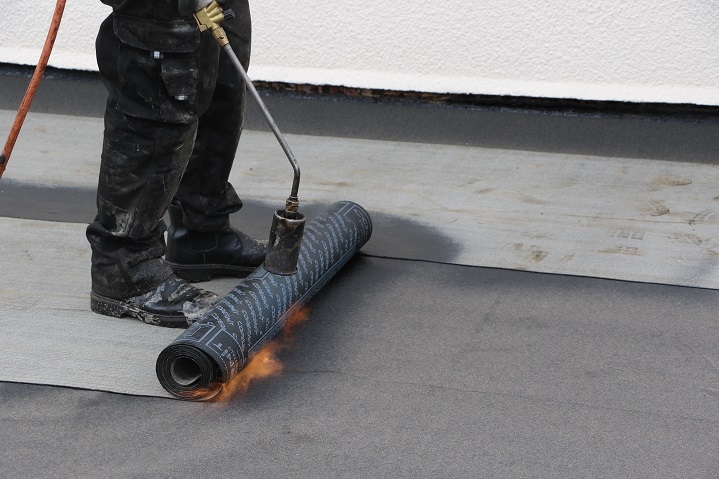 Even small problems with your roof can lead to your house being seriously damaged the next time the weather takes a turn for the worst. Old flat roofs are susceptible to damage and there are a variety of different problems that can happen to them. Here's a flat roof inspection checklist to help you check for any issues.
Safety First
For flat roofs above a ground floor extension, you should be able to make a visual inspection through an upstairs window and from the ground. We don't encourage people to go clambering up ladders and over roofs unnecessarily – if you have any doubts at all about the integrity of your roof, call in the experts.
What's on our Checklist?
The surface – The materials used on the surface of flat roofs differ from roof to roof (see below for four popular choices). It's vital to identify any problems with the surface of your roof as early as possible – before holes develop.

The roofline – The roofline is comprised of soffits, fascia boards and guttering. These are among the most vulnerable areas of your roof and should be checked thoroughly. Is everything securely attached? Are the gutters draining water efficiently? Are there any signs of mould on the woodwork?

The seams – Joins between strips of roofing material are called seams. Over time, especially if they have been inexpertly joined to start with, these can lift up or get damaged compromising how watertight your roof is. If you see flapping – it is likely that this area of your roof needs attention.

Skylights and sun tunnels - We check that any skylights and sun tunnels on your roof are in good condition and aren't causing any problems.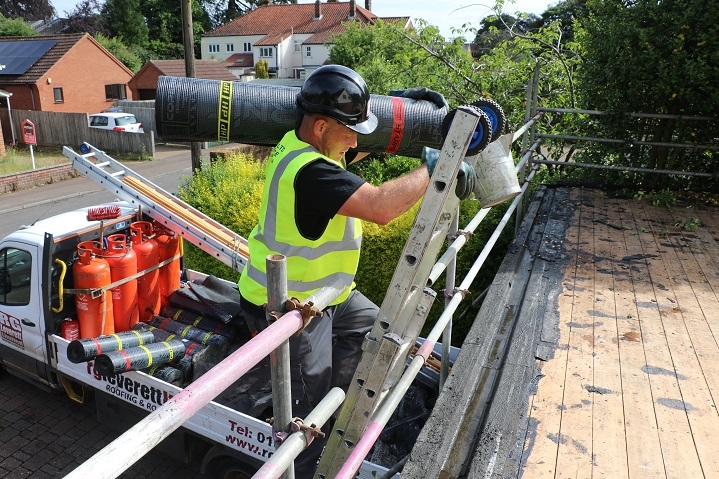 Our Flat Roofing Services
If you would like a new roof, these are the four main flat roof coverings that we can install on your flat roof:
Felt – Our high performance three-layer felt roofing systems are fire resistant and acoustically insulated. They can withstand extreme temperatures without cracking, making them a high-quality alternative to asphalt roofing. These systems come with a guarantee of up to 25 years.

Fibreglass – Our fibreglass systems are among the most robust on the market and are perfect for walkways and terraces. We are approved contractors for market leading suppliers Topseal and Polyroof.

EPDM – We supply and install the Firestone EPDM system – widely regarded as the best rubber flat roofing product on the market. Each system is created from a single piece of rubber which creates an airtight finish without the need for joints and seams.

Insulated flat – These roof coverings are an environmentally friendly option and we install coverings from manufacturers such as Kingspan, Celotex and Ecotherm. The systems produced by these manufacturers are made from some of the most highly rated materials on the market, meaning you can lower energy bills while maintaining a comfortable temperature in your home.

Noticed something wrong with your flat roof? Call us to arrange a FREE inspection on 01603 418818 or email us on enquiries@roofsuk.co.uk.
Follow us on Facebook and Twitter for the latest company news.