Company
Flat Roof Overlay at Felthorpe Hall
13/06/2022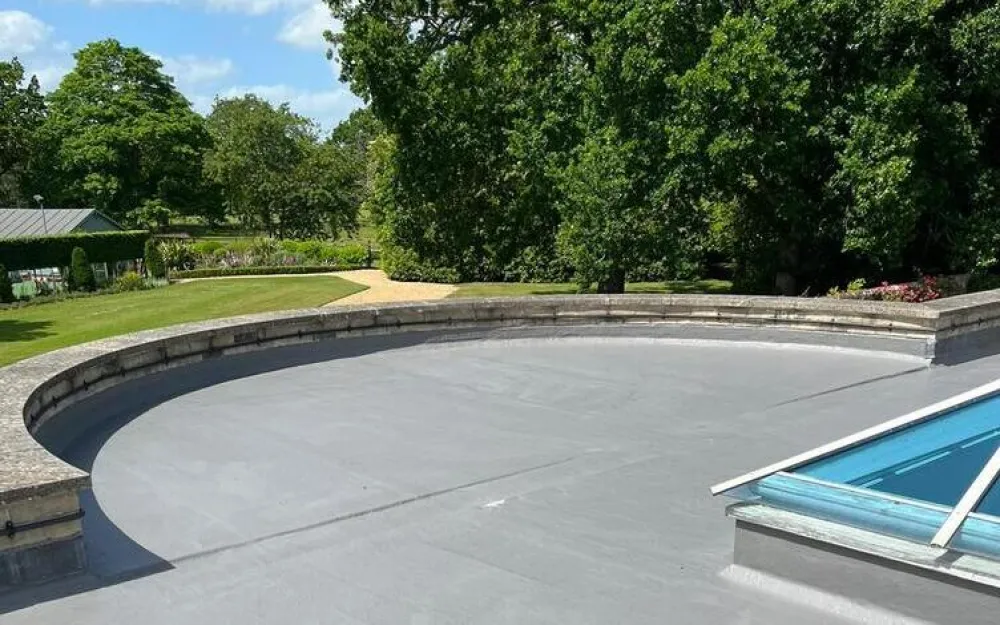 There is always something quite special about working on an historic property. Being entrusted with a piece of history brings with it an added sense of responsibility to make sure that we do a faultless job.
This was once again the case when we recently carried out work at Felthorpe Hall. Situated just to the North West of Norwich, Felthorpe encompasses 125 acres of formal gardens, woodland, lakes and farmland, and the hall oozes the grace and elegance that you would expect from a property of this period.
We've actually carried out work at the property before. In March 2021 we were tasked with the refurbishment of a small slate roof, along with installing a new high performance GRP fibreglass roofing system to the surrounding flat roof areas.
On this occasion we returned to overlay a Polyroof Protec liquid roofing system onto the existing roof covering above the property's swimming pool. This type of system is a premium product and is especially suited for overlays where it is not possible to remove the existing roof covering. It is a fantastic product, but does require the existing roof deck and structure to be in good condition - so it may not be the right choice for every job.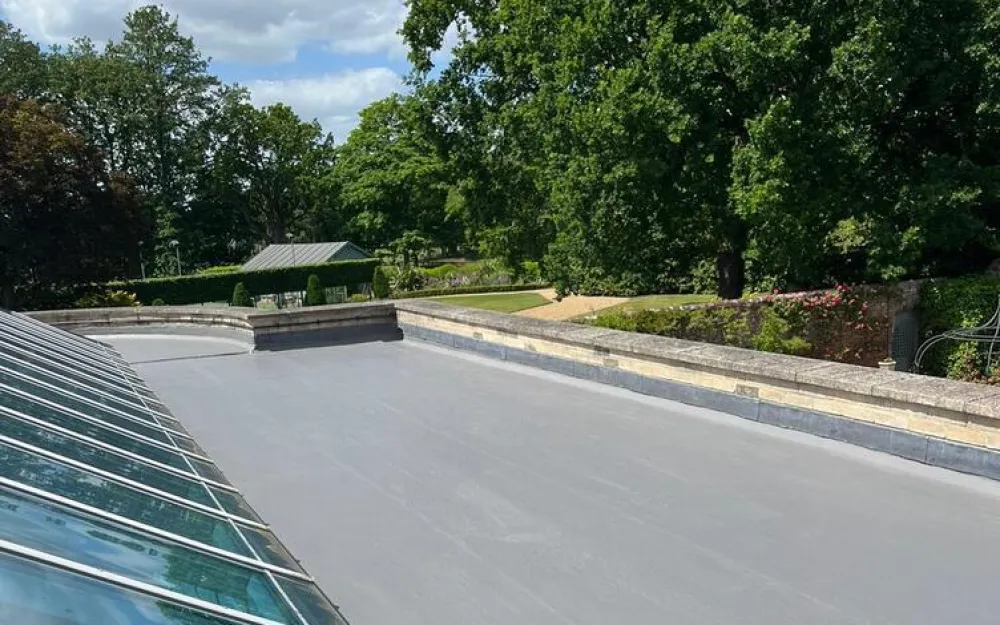 The Polyroof Protec can be applied to almost any substrate, is incredibly robust and durable, and comes with a guarantee. You can therefore be confident that these roofs will last well in excess of thirty years.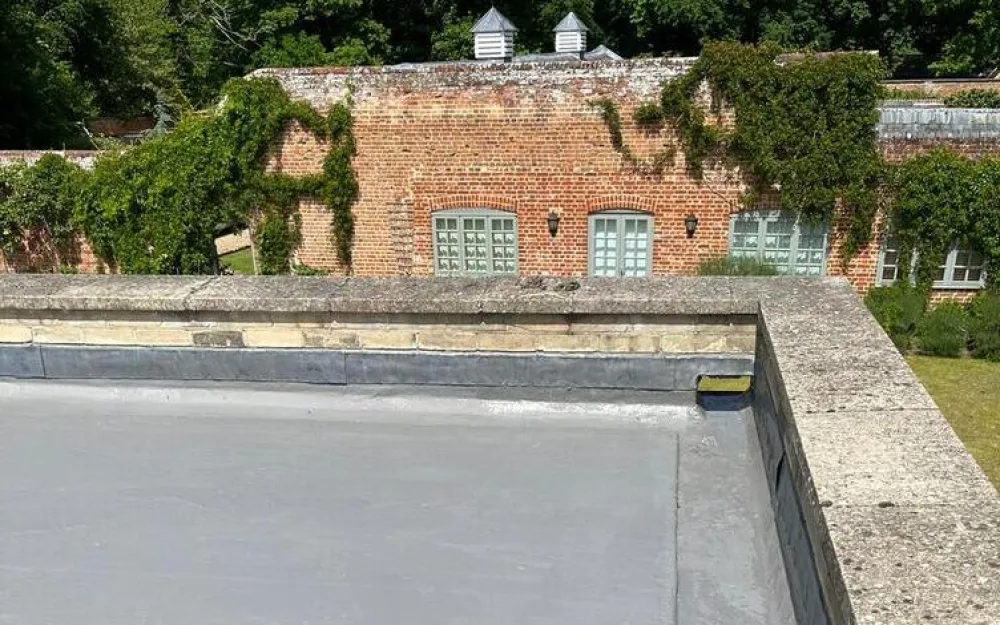 If you're looking for support with the refurbishment of your flat roof, our experienced roofers can offer advice on the best covering for your property. Contact us on 01603 418818 or drop us an email to enquiries@roofsuk.co.uk to organise a free survey.
You can also keep up-to-date with all our recent work by visiting our Instagram page.