Company
GRP Roofing System for New Isolation Ward at NNUH
21st May 2020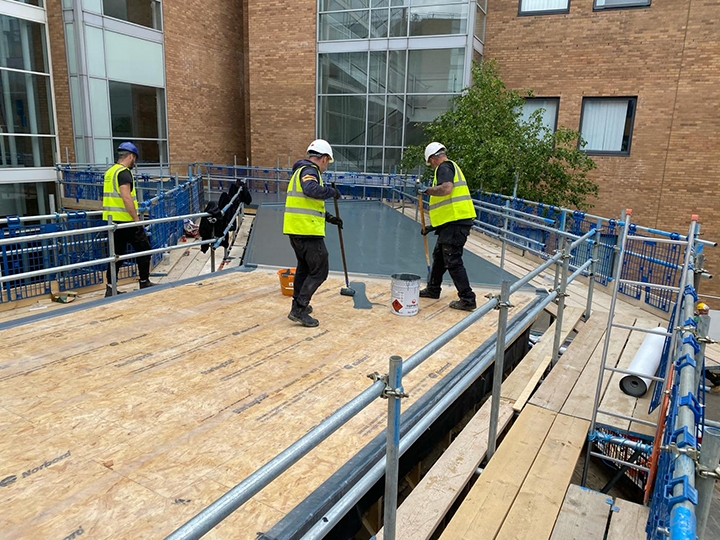 We were proud to be able to support our NHS and the battle against COVID-19 by providing our roofing services in the construction of a new isolation ward at the Norfolk & Norwich University Hospital.
RG Leverett were contracted by the construction firm RG Carter to provide a high performance fibreglass GRP roofing system to the new link roof for the hospital's new isolation ward.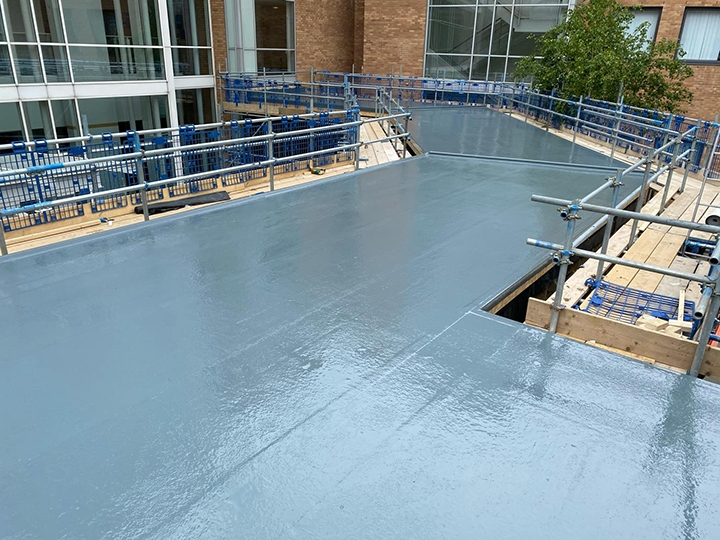 GRP roofing systems are ideal for commercial building projects such as this, the system is relatively quick to install and provides an incredibly strong, durable and watertight roof with a seamless finish. Available in range of colours, we provided the roof to match the existing architecture of the hospital. With a 25 year guarantee on materials and labour, the hardwearing roof will be able to provide a safe cover for the building long after the need for a COVID-19 isolation ward, and we look forward to seeing the ward have another use.
We are proud to be able to support our NHS and the key workers on the frontline of the pandemic, and to provide our services in a way that helps the crucial work to stem the tide of the pandemic.
Since returning to work, we have taken every precaution to ensure that we can work safely to protect the health and wellbeing of our teams and our customers. We are following all government guidelines and monitoring all updates very closely so that we can continue to provide the highest levels of customer service and workmanship.
If your roof is need of repairs or replacing, get in touch for a free survey and quote, call 01603 418818 or email enquiries@roofsuk.co.uk