Company
Matthew Carr Apprentice of the Year Nomination
12th February 2021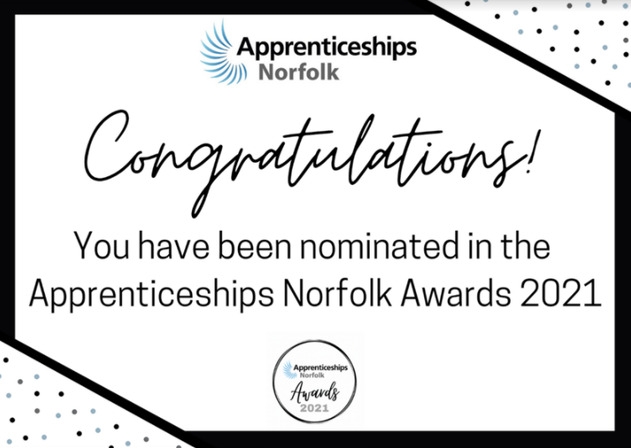 Congratulations to Matt Carr who has been nominated in the Apprenticeships Norfolk Awards 2021 by Eastern Region Roof Training!
Suzy Leverett had this to say about our very own Star Apprentice:
"Matt has worked really hard to achieve his NVQ qualification over the past two years, with one day at college every week and learning on the job with us and is becoming a really skilled roof tiler and slater."
We posted about this on our Instagram account and plaudits came in from all directions: roofers who've worked with Matt and national roofing manufacturers were quick to offer their congratulations. Although one local roofer questioned whether it was Matt who was running the Instagram page!
Matt's no stranger to awards either, last year, he won the Rising Star award at the same awards ceremony.
At RG Leverett, we are keen to make sure that there is a new generation of skilled roofers that receive proper on-the-job training while studying at college. We've had a few apprentices over the years that have gone on to achieve great things within the industry and it looks like Matt will be no exception!