Company
New Build Roof Installation in Blakeney With Overton Limited
29/06/2023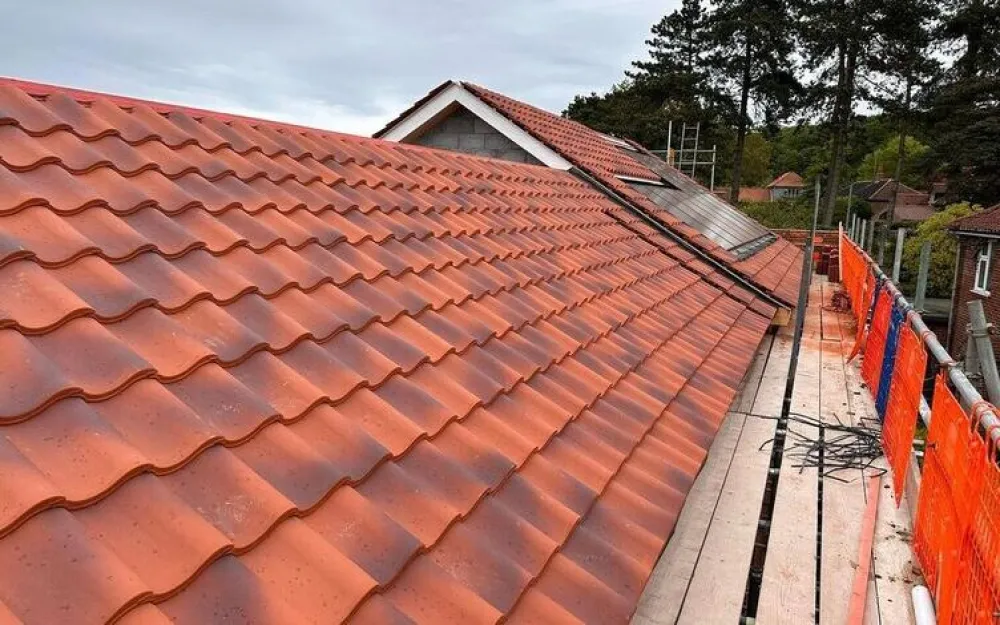 Those who are familiar with Norfolk will know what a beautiful location Blakeney is and it was a privilege to recently be asked by Overton Limited to assist with the roofing for their new-build installation in the village.
The new five bedroom home replaces a property that previously stood on the site and has been designed to blend seamlessly with the older properties in the area, whilst remaining contemporary in style - including iconic flint cobbles.
Overton approached RG Leverett to carry out the installation of the roof structure. This included fitting a new Tyvek breather membrane, lead for the valleys, all lead flashings and a number of dormer windows.
The roof was finished with new Sandtoft Neo pantiles in Flanders. These are a new generation of clay roof tiles that perfectly combine the aesthetics of traditional clay with an easy interlocking method often seen with concrete alternatives. The result is a tile that offers fantastic durability and longevity.
With a wide choice of beautiful colours to choose from, including iconic red colours, they have an option to perfectly complement any style of property.
If you're planning a new build project, our experienced roofing professionals are always on hand to discuss your roofing requirements. You can speak to us by giving us a call on 01603 418818 or drop us an email to enquiries@roofsuk.co.uk and we'll be happy to assist.
You can also see further examples of our work by checking out our Instagram page.