Company
Clay Pantile Roof Installation for North Walsham Toilet Block
18/05/2023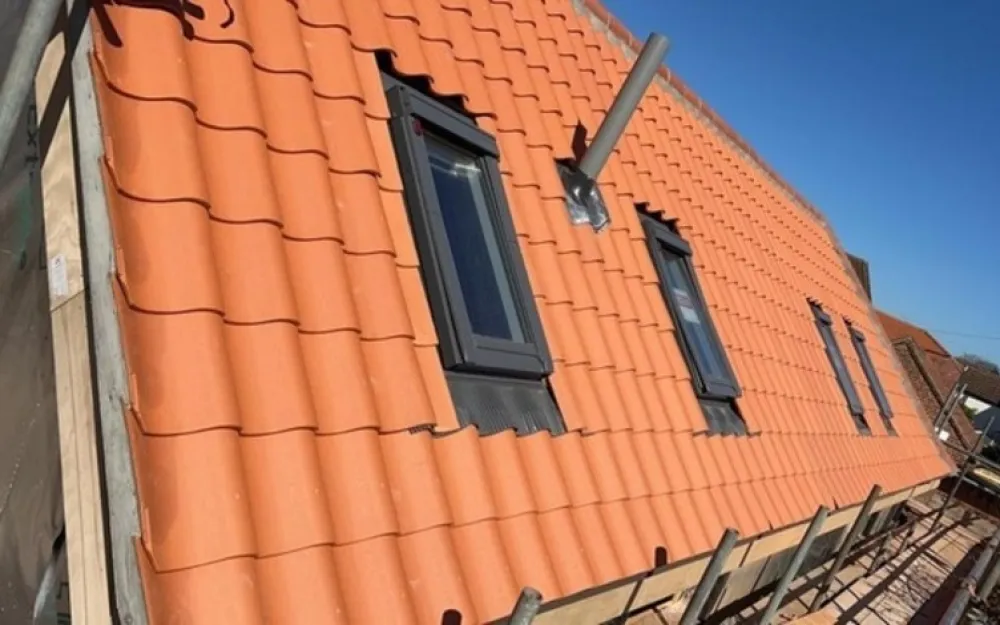 It's been a busy few weeks for us and our teams have been out and about across Norfolk and Suffolk carrying out a wide range of roof installations and repairs. One such project was a clay pantile roof installation in the North Norfolk town of North Walsham.
Our team was contracted by TM Browne to carry out the installation of a pitched roof on the new toilet block at Vicarage Street car park in town. As part of the works, we fitted new treated timber battens and counter battens to the roof structure, along with new Kingspan Nilvent breather membrane and Code 5 roofing lead for the valleys.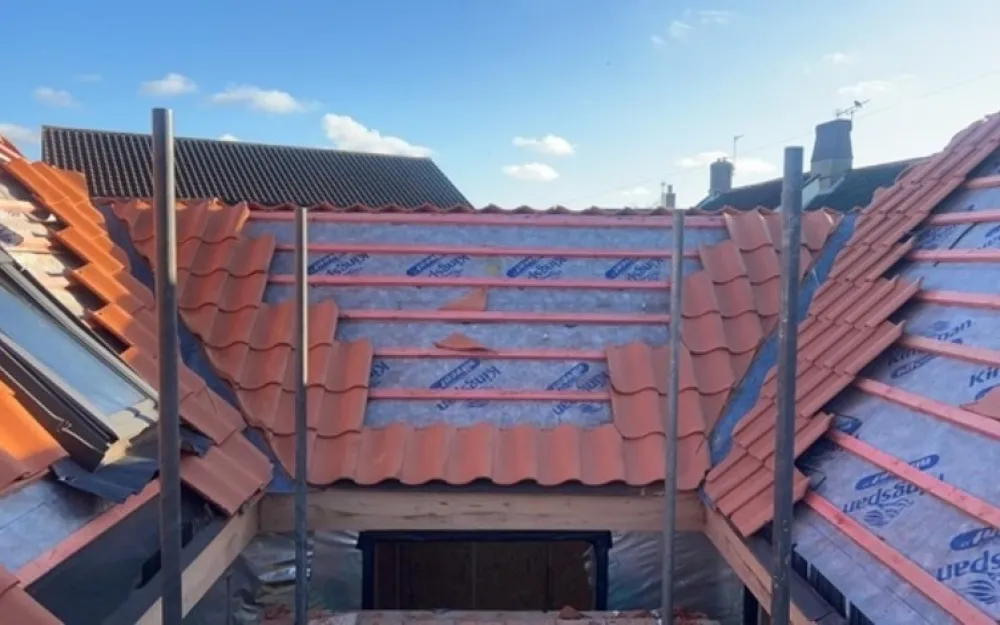 The term 'Code 5' refers to the thickness and weight of the lead. In the UK our coding system ranges from Code 1 to Code 8, with Code 8 being the thickest and heaviest. Being at the thicker end of the scale, Code 5 is most commonly used for more substantial roofing projects.
The roof was finished off with Marley Eden clay pantiles in red. Marley are one of the biggest brands in the roof tile industry and produce a huge range of roofing and building products. Produced from natural clay materials, their clay pantiles are durable, long lasting and add an attractive finish to your roof.
To complete the installation, 9 new Velux windows were installed into the roof areas.
If you would like help with your next roofing project, our experienced team is always on hand to offer advice. Give us a call on 01603 418818 or drop us an email to enquiries@roofsuk.co.uk and we'll be happy to arrange a convenient day and time to visit your property and conduct a free survey of your existing roof.
You can also see further examples of our work by checking out our Instagram page.