Company
New Felt Roof for School Gym in Taverham
11/10/2023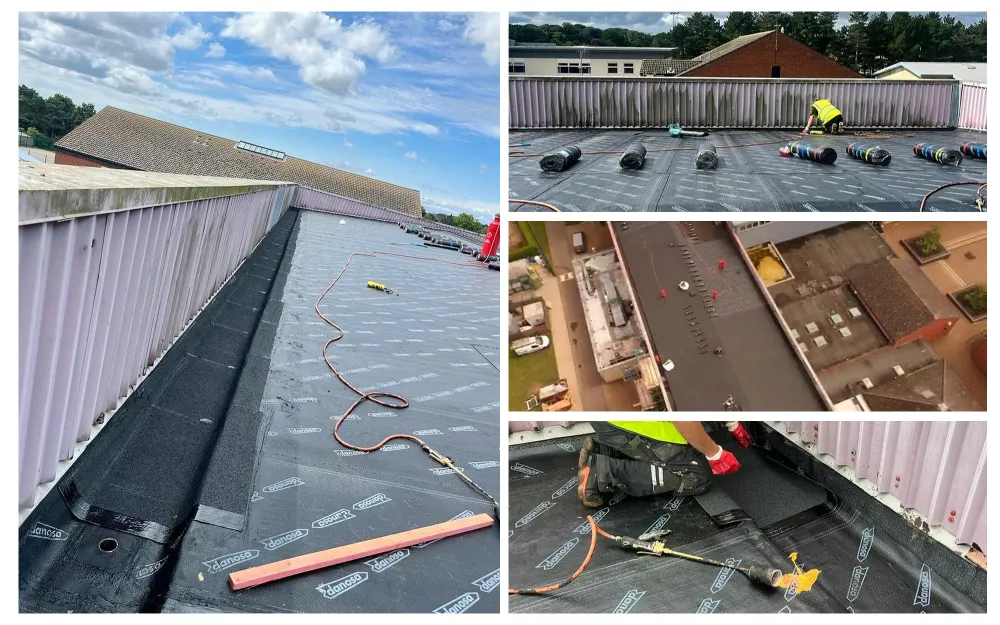 One of the big projects that we carried out over the summer was this refurbishment of the Taverham High School gymnasium roof. The summer holidays are typically the best time to book in these big school projects as the pupils are off site. It seemed to rain for most of August - so there was a bit of battling the elements involved! However, we were able to complete this huge job in good time for the students to return in September.
Our experienced team installed a new high performance DANOSA polydan bituminous roofing system to the gym at Taverham High School.
A bituminous felt roofing system is a good and economical choice for a school gymnasium because it is durable and resistant to heat, weather, and impact. The new roof will protect the gymnasium and provide excellent thermal insulation - essential with energy costs as high as they are currently.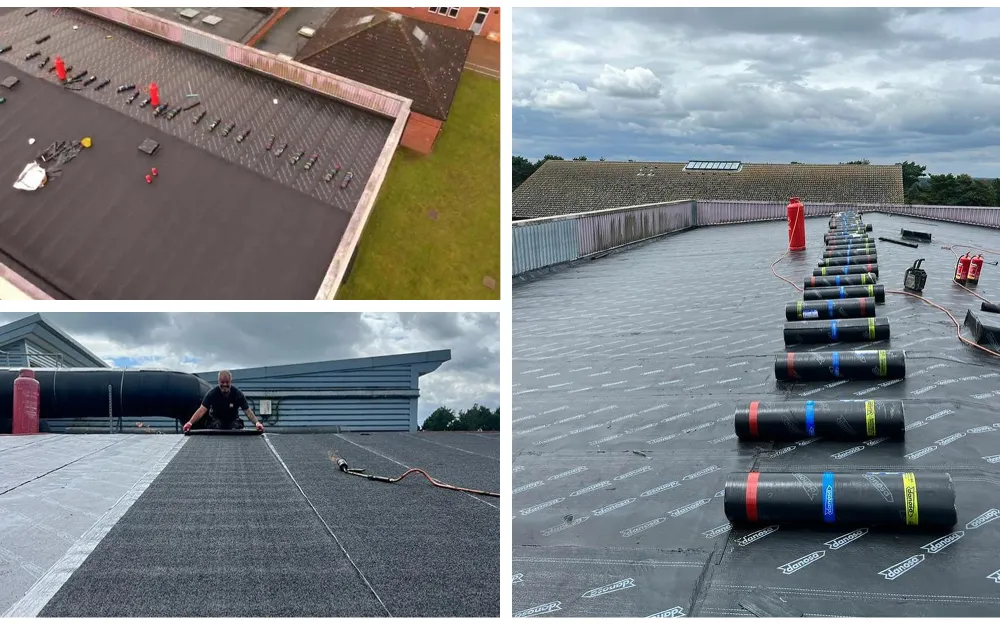 As the roof comes with a 25-year DANOSA warranty covering our workmanship and the materials used, the school is insured against the unlikely event of any part of the roof failing within that timespan.
If you manage a large building like a school, and there are roofing elements that need attention, you can contact us to arrange a survey and quotation. Call us on 01603 418818 or drop us an email to enquiries@roofsuk.co.uk and we'll be happy to organise a convenient day and time for you.
You can also see further examples of our work by checking out our Instagram page.