Company
New Roof Extension for Norwich Dental Practice
26/07/2022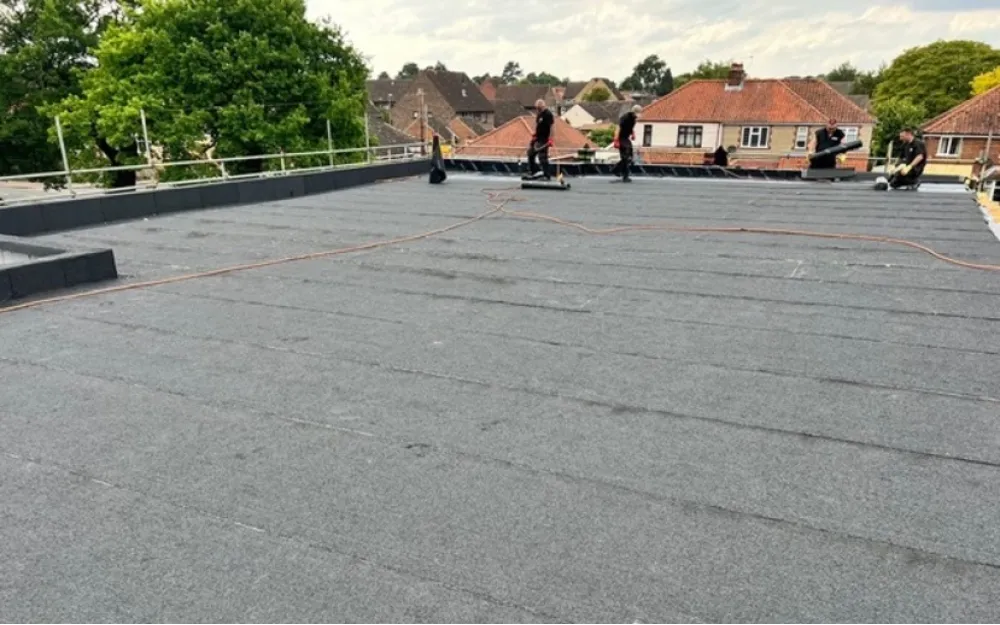 Following last week's extreme hot weather, the debate around climate change has taken on extra significance. As part of that debate, we've seen a lot of discussion about the need for the mass insulation of homes and businesses across the country.
Statistics show that, between 2008 and 2020, loft insulation saw the biggest increase of all the insulation measures available - though take up is still at just below 40%, meaning that there is still a lot of work to be done.
Fortunately, there are plenty of roof insulation products available and this project we recently worked on at Hellesdon Dental Practice in Norwich is an excellent example. The practice recently carried out an extension of their premises and we were contracted to support the roofing work.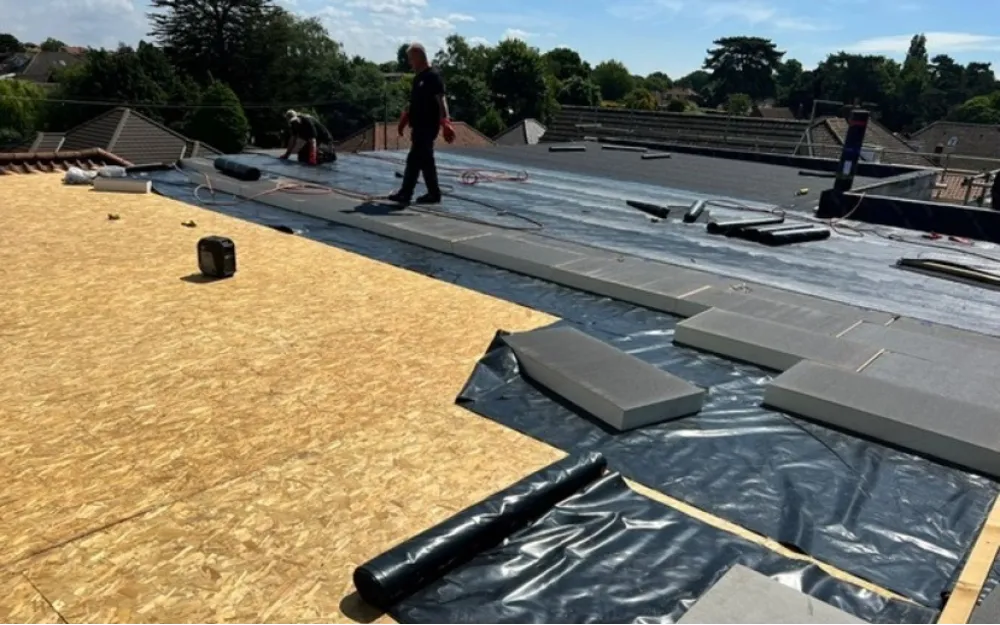 As part of that project, our team of roofers installed a new vapour control layer, 120mm PIR insulation board and a new high performance Danosa Polydan bituminous roofing system. All of the work is protected by a 25 year guarantee, covering both the workmanship of our team and the materials used. The client can therefore rest assured that, in the unlikely event that something should go wrong, we will return and put it right.
What is PIR Insulation Board?
PIR, or 'polyisocyanurate' to give it its full name, is one of the most popular and thermally efficient insulation materials available on the market. The benefits of using it include:
Needing less PIR to achieve the same insulation value as alternative products.
Being approximately a quarter of the weight of alternative products.
Being exceptionally durable.
Not absorbing moisture during periods of fluctuating temperatures.
Being incredibly easy to use.
PIR insulation boards can be used in both flat and pitched roof developments, it is a great choice for improving the thermal efficiency of your property.
If you're looking to refurbish your roof structure and would like to discuss how best to enhance its thermal efficiency at the same time, we would be happy to advise on the right roof covering for your property. You can speak to us by calling 01603 418818 or by dropping us an email to enquiries@roofsuk.co.uk.
You can also keep up-to-date with all our recent work by visiting our Instagram page.