Company
Bay Window Roof Replacement in Norwich
26/04/2023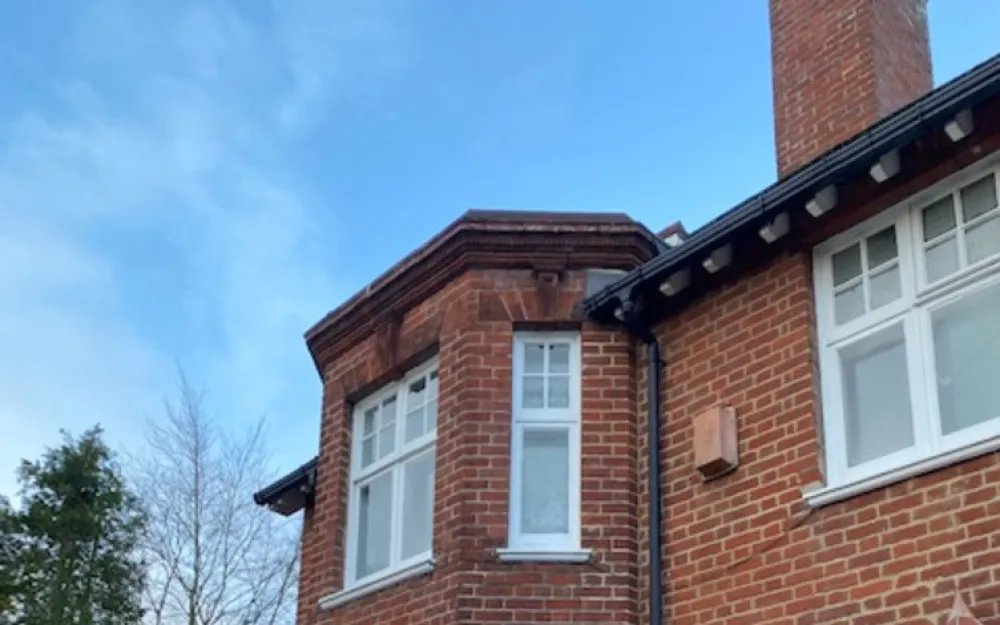 Bay windows are an incredibly popular feature to look out for when buying a new home. The architectural interest they add to both the interior and exterior of the home can enhance the curb appeal of your property and will likely increase its value.
However its roof, much like any other part of your property, will require regular upkeep and maintenance to avoid the potential for leaks and other damage. It was for that reason that we were recently called to a property in Norwich to carry out the replacement of a bay window roof.
Before we were able to get started, our friends at Tubes Scaffolding kindly erected the scaffolding we would need to safely work on the roof. With that in place, we were able to remove the existing flat roof covering, along with the old fascia boards. In its place was fitted a new structural roof deck and a Danosa high performance built-up bituminous roofing system. The whole roof was finished off with brand new uPVC fascia boards in white.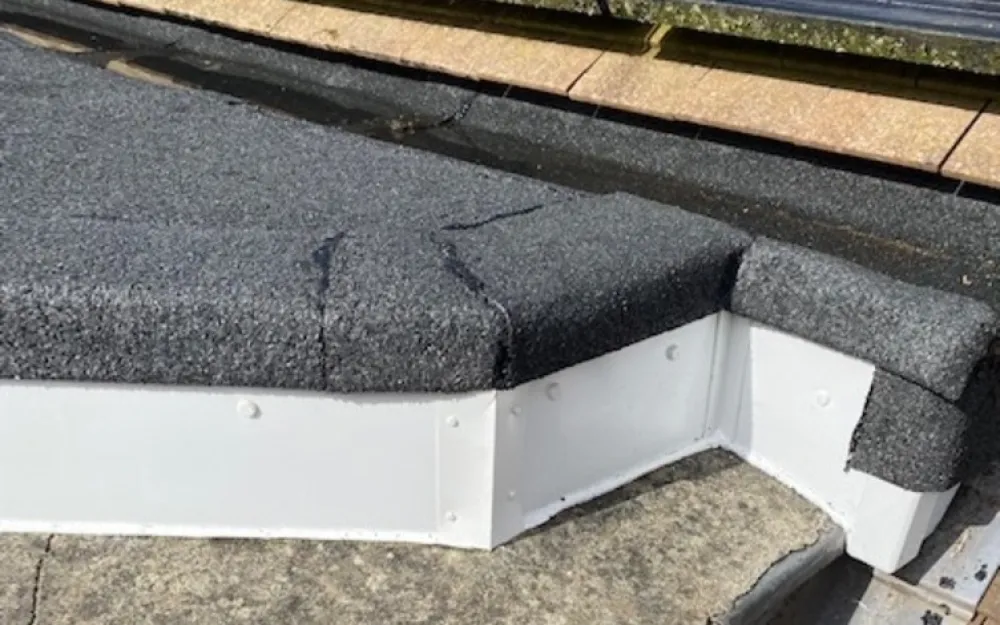 Whilst a flat bituminous roof is usually the most cost effective and requiring of the least maintenance, there are other options available. These include:
Metal roofing: Great if you are looking for a low maintenance, long last option.
Slate roofing: Offers a high end, natural and elegant finish to your roof.
Tiled roofing: Can offer durability and aesthetic appeal, but may require additional structural support.
The best solution for your bay window will depend on your budget and the style of roof you're looking for. Before carrying out any work, we would always recommend speaking to a roofing professional who will be able to advise on the most suitable roof covering for your property.
If you would like advice with roofing for your bay window, our experienced roofers can offer all they help you require. Simply give us a call on 01603 418818 or drop us an email to enquiries@roofsuk.co.uk and we'll be happy to arrange a convenient day and time to visit your property and carry out a no obligation survey.
You can also see further examples of our work by checking out our Instagram page.