Company
Built-Up Felt Roofing for a Durable Flat Roof
22nd January 2019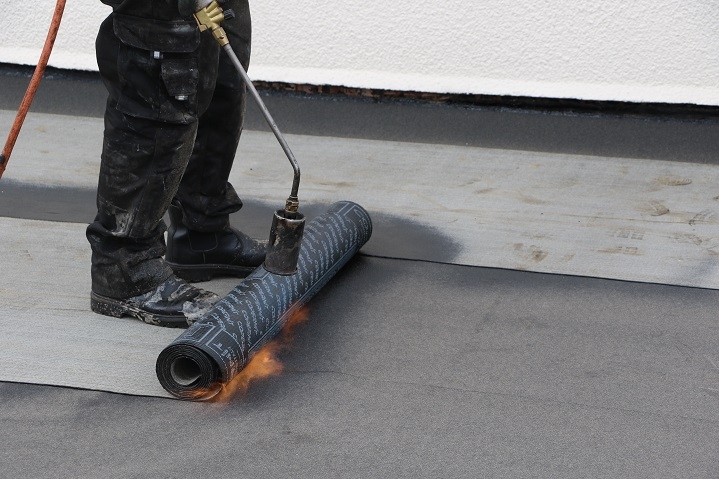 Our roofers are experienced installers of many different kinds of roofing system. We will be able to recommend the most appropriate system for your roof or give you options. This week, we are taking a closer look at built-up felt roofing – modern materials and skilled work combine to make a durable flat roof that is highly suitable for domestic property extensions and outbuildings.
What We Mean by 'Built-Up'
A built-up felt roof consists of:
Supporting timber joists.

Structural roof deck usually comprised of 18mm OSB3 condituioned structural sterling board or WBP plywood.
A vapour control layer
An optional layer of rigid insulation (required for home extensions in order to comply with current Building Regulations for the thermal insulation of a flat roof, but not essential for outbuildings where heat loss is not a concern).

Layers of quality roofing felt. Depending on the system, this can be either two layers or three layers.
Modern Roofing Felts
Historically, roofing felt was made up of matted fibres and bitumen – the fibres were old rag fibres that would degrade, making the felt brittle with age. Modern high-performance Bitumen Reinforced Membranes are composed of non-woven polyester felt reinforcement which is covered on both sides with either an SBS or an APP modified bitumen mastic. The top layer of the membrane is also reinforced with mineral to give additional protection. These modern membranes are very robust and retain their flexibility even when exposed to warm and cold climates throughout the year. The membranes are UV-Resistant and, installed correctly, should last well in excess of 30 years.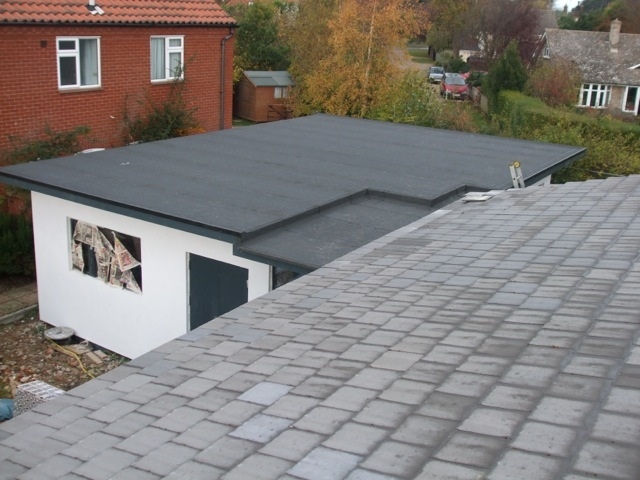 Torch-Applied Felts
Felt comes in large rolls. As the felt is rolled out, we apply heat with a propane gas torch. The heat melts the modified bitumen forming a tight bond with the layer below. This is skilled work as the heat must be applied consistently in a sweeping motion or you run the risk of burning a hole in the felt. Our built-up felt roofing systems consist of either two or three layers of torch-applied felt. We are approved contractors for a number of different built-up felt roofing systems. The systems we install can only be supplied and fitted by approved contractors, and all of our roofers have completed the relevant training. These membranes are superior to the ones that can be bought in local trade outlets.
If you would like advice from our experienced roofing contractors, give us a call on 01603 418818 or email enquiries@roofsuk.co.uk. We can supply you with a quotation for your new roof. All of our roofs come with a minimum 20-year insurance backed guarantee.
Follow us on Facebook and Twitter for regular company updates.