Fix Your Roof before Water Pours through Your Ceiling
Advice & FAQs, Company
Posted 49 week(s) ago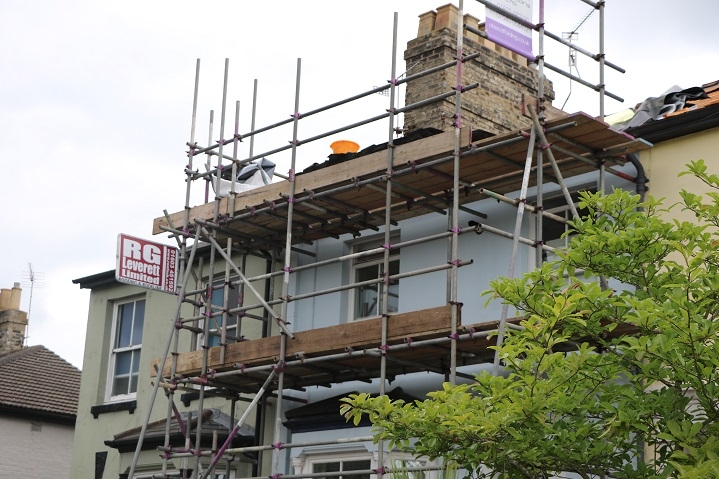 'April' is a word that has been strongly collocated with 'showers' since the heyday of 14th Century poet Geoffrey Chaucer – who used the familiar theme as the opening line of his Canterbury Tales: "Whan that Aprill with his shoures soote…" This April has lived up to its reputation so far and East Anglia has endured dreary day after dreary day. If your roof is not properly maintained, all that wetness can find a way in and cause serious damage to your property.
Worst Case Scenario
If you are unaware that you have a leaking roof (or if you are aware and you do nothing about it) one day this will happen:
By the time the water has pooled in your attic space for enough time and at enough depth to form a depression in your plaster ceiling such that it can burst through at the kind of pressure captured in this video, it is likely that serious damage will have occurred to your property. The plaster in the ceiling will need replacing for certain. It is also likely that some of the timbers that have had prolonged exposure to the water may be rotten. Rotten timbers may not be able to support the weight of the roof above.
Address Any Problems Swiftly
In order to avoid the state of affairs described above, it is essential that you tackle any problems with your roof as soon as you are aware of them. If you have access to your attic space, check it out periodically. When it's raining, look for any signs of dampness getting through. When it is sunny look for beams of light that might indicate a hole. Always hire a professional roofing company to fix any problems you identify as soon as possible. Don't just put a bucket under it and hope for the best!
Has recent rainfall highlighted any problems with your roof? We can help, call us on 01603 418818 or email us on enquiries@roofsuk.co.uk.
Follow us on Facebook and Twitter for the latest company news.