Company
How do I choose a good roofer?
20/11/2023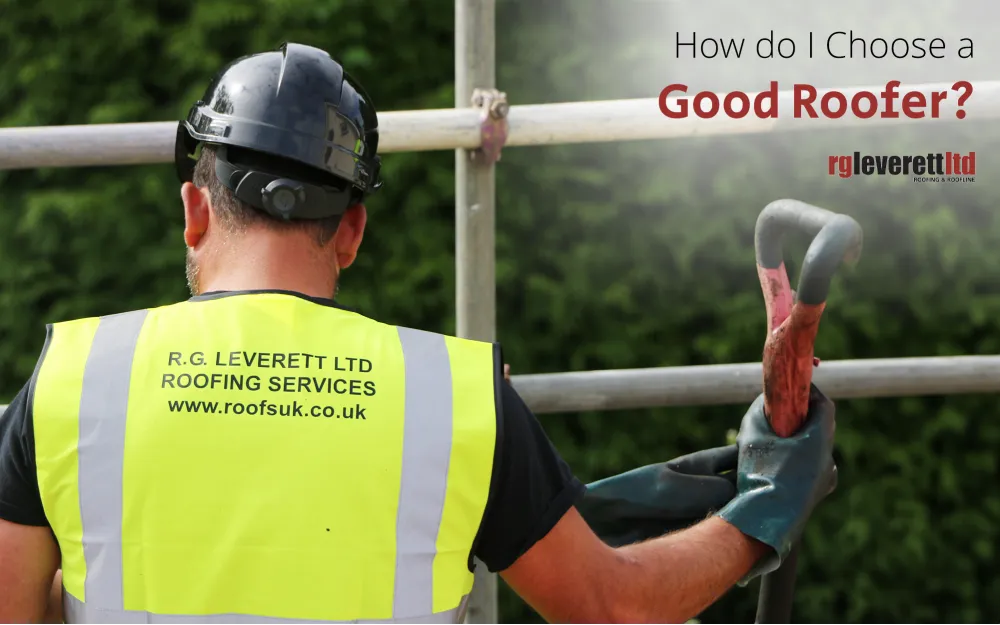 Choosing a good roofer is a decision that could ultimately affect the quality and durability of your roof. Here are three tips to help you find a reliable and reputable roofer for your roofing project:
1. Get quotes from different roofing contractors. Compare prices, services, and warranties. Don't automatically choose the cheapest option, but look for the best value and quality.
We are aware that there are builders who will underbid us, but we are confident that our roofing services offer better value for your money. We only use the best quality materials and our roofing teams are composed of skilled roofers who specialise in roofing.
2. Check the credentials and reputation of the roofers you are considering employing. See if the roofer is a member of a trade association, such as NFRC or CORC, which have standards and codes of practice for their members.
RG Leverett is a member of both the Confederation of Roofing Contractors (CORC) and the National Federation of Roofing Contractors (NFRC).
3. Insist on a written contract and a guarantee. The contract should include the details of the work, the materials, the timeline, the payment terms, and the liability insurance. The guarantee should cover the workmanship and the materials for a reasonable period of time.
A clear red flag that indicates that you may be dealing with a 'cowboy' builder is the refusal to commit anything to paper. Any work undertaken by RG Leverett comes with a guarantee (the precise length will vary by type of roof).
If you have any questions about the scope and the process of the work, we are more than happy to discuss materials, safety measures, permits, and other details. You can call us on 01603 418818 or drop us an email to enquiries@roofsuk.co.uk. We'll be happy to organise a convenient day and time to visit your property and conduct a free, no obligation survey of your existing roof.