Company
Our Energy Efficient Flat Roofs
27th June 2018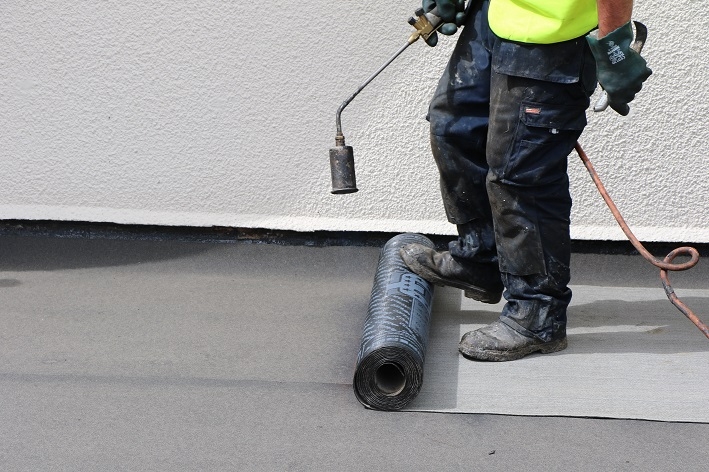 We have been working with flat roofs for over three decades, using several different roofing systems from industry leading manufacturers in our work. Energy efficiency is a priority when choosing roof coverings – that's why all of our flat roof installations have high efficiency ratings. Below is our range of flat roof coverings.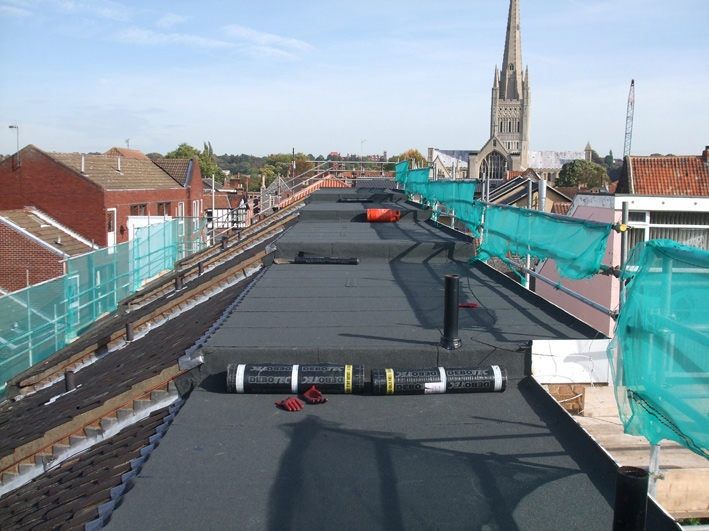 Three-Layer Felt Roof Covering
This high-performance three membrane system is acoustically insulated and are fire resistant, making it a great option for most customers. It's a high-quality alternative to traditional asphalt due to the fact that it is less prone to cracking or breaking in extreme temperatures. Our installations of felt roofs are guaranteed for between 15 and 25 years. The system itself comes with a lifespan in excess of 30 years.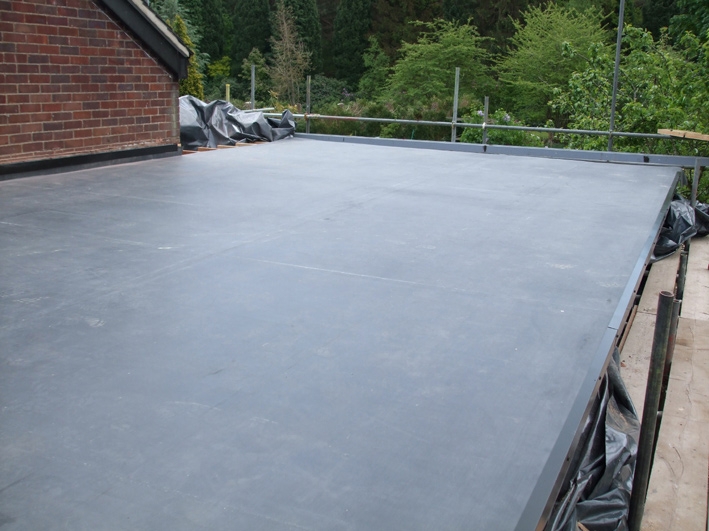 EPDM Rubber Roof Covering
Each system is created from a single piece of rubber, the lack of seams and joints helps to create an airtight finish. For this reason, many people find EPDM roofs often outperform other traditional roof coverings. We install the Firestone EPDM roof system, which is widely recognised as one of the best systems in the business.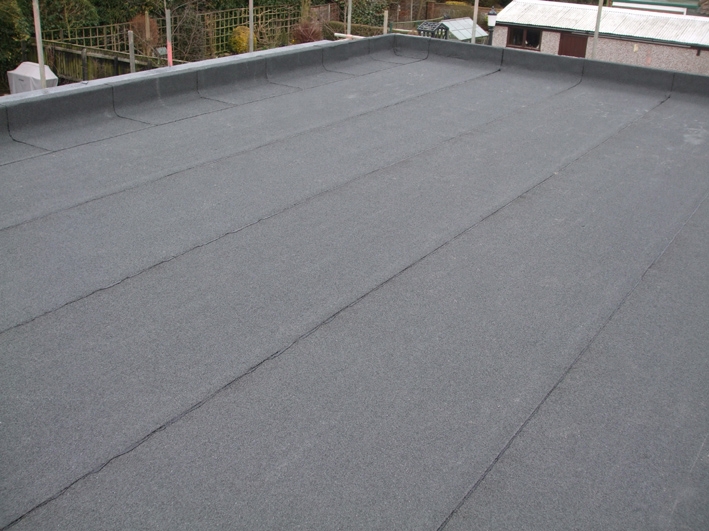 Insulated Flat Roof Covering
An environmentally friendly option, insulated flat roofs are becoming increasingly popular among our customers. They work by trapping heat and keeping your home warmer. We install and repair products from manufacturers such as Kingspan, Celotex and Ecotherm – some of the most highly rated materials on the market. Choosing an insulated flat roof will allow you to maintain a comfortable temperature while lowering your energy bills at the same time.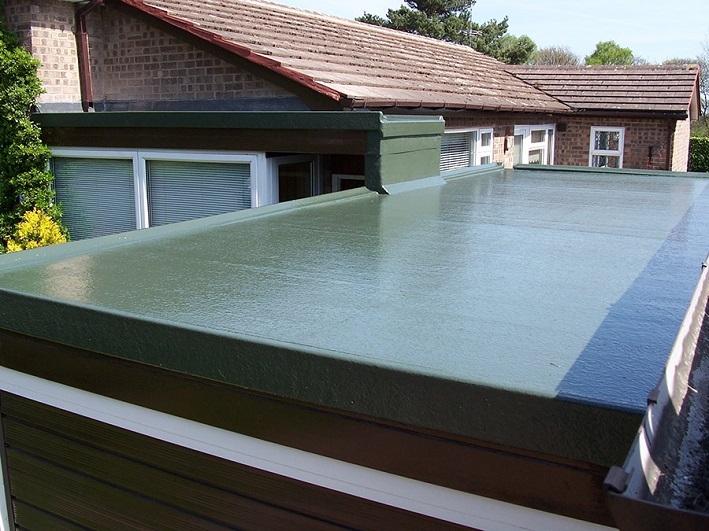 Fibreglass Roof Covering
Fibreglass roofing systems are among the most robust on the market, which makes them the ideal choice for walkways and terraces. We are approved contractors for market leading suppliers Topseal and Polyroof, with all of our team having completed the relevant training courses ensuring they have the skills to install these systems. These systems are well regarded for being durable, water tight and even come in a range of different colours. You can read more about Topseal and Polyroof's products here.
Our Work
Over the past thirty years we've worked on a huge array of properties, both commercial and domestic, on projects of all sizes. Customer service is a priority for us and to make the process of replacing your roof even easier we created our five-step service pledge.
Does your flat roof need a new covering? We can help, call us on 01603 418818 or email us on enquiries@roofsuk.co.uk.
Follow us on Facebook and Twitter for the latest company news.