Company
Plain Tile Garage Roof Refurbishment in Great Plumstead
05/04/2022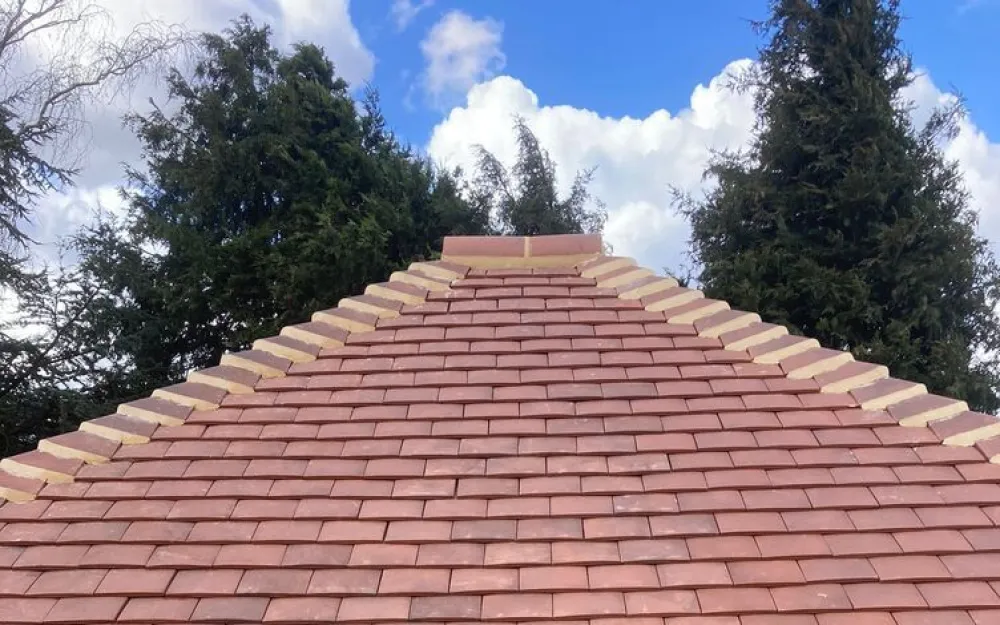 Our bread and butter work is the installation and upkeep of roof structures on domestic properties. Whilst this is typically for the home itself, we also carry out a lot of work to garages - particularly in these times when they are being used for a lot more than simply storing the family car.
We were recently contracted by a customer in Great Plumstead, just East of Norwich, to carry out the refurbishment of their garage roof. The existing roof covering, including a number of old plain tiles, was removed by our team of roofers and carefully disposed of at appropriate waste recycling facilities.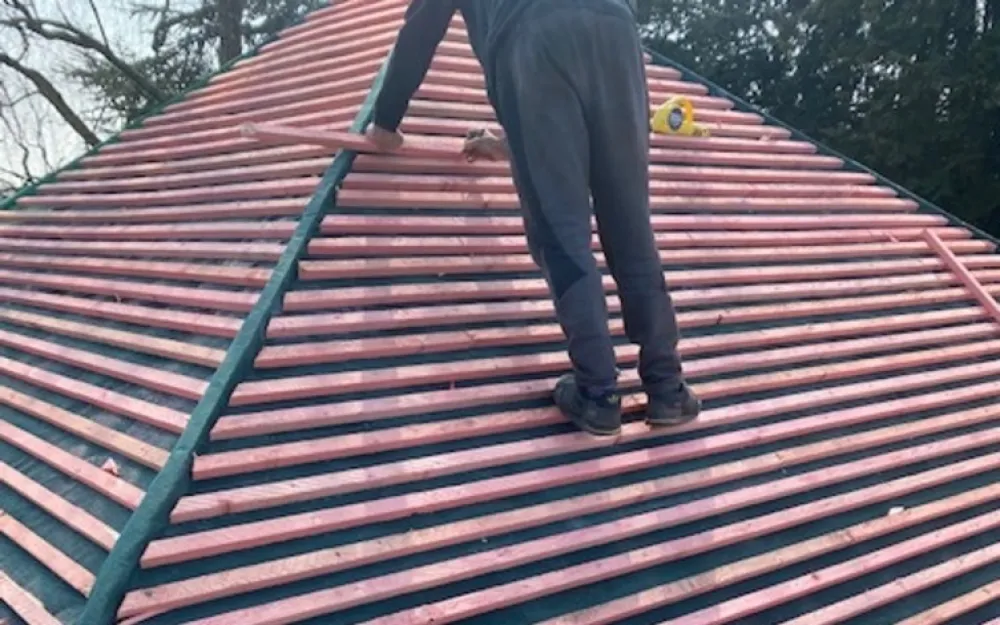 In its place we fitted a new modern breather membrane, treated timber graded battens and new Sandtoft Humber plain tiles. Regular readers of our blog will know that we recently used these tiles during the replacement of a roof at cottages in Hethersett - you can find out more about them by clicking here.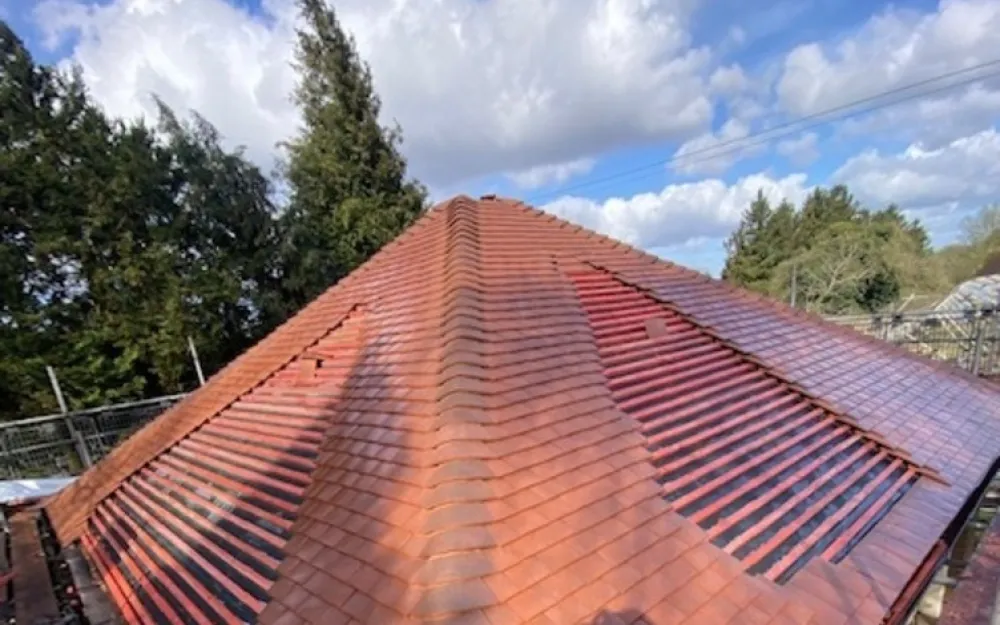 The new roof was finished off with these complementing clay bonnet hips. Hip tiles serve two purposes - not only do they help to connect the tiles together at the hip intersection, but they also add a decorative finish to your pitched roof covering.
Whether for your home, garage, studio, or any other outbuilding, we can provide full support with the repair and refurbishment of your pitched roof. To arrange a free survey and quotation for your roof, please contacted us on 01603 418818 or drop us an email to enquiries@roofsuk.co.uk
You can also see examples of our previous work by heading over to our Instagram page.