What to Do if the Wind Has Blown Tiles from Your Roof
Pitched Roofs
Posted 31 week(s) ago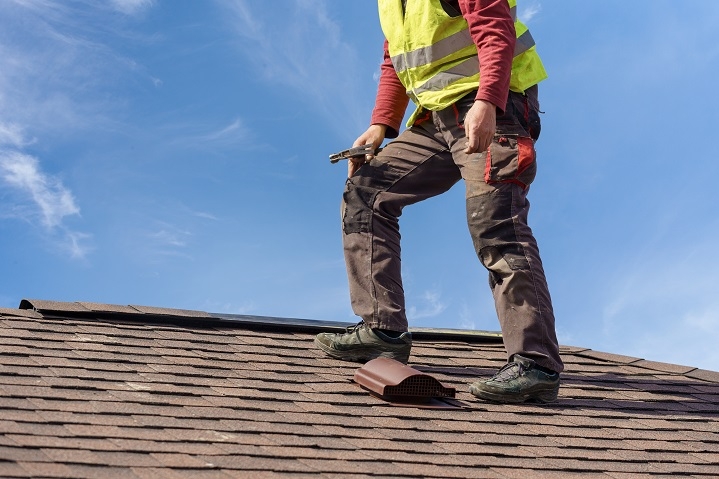 Dislodged roof tiles are the most common form of damage that can be caused by severe winds. If you've ever been woken up by the sound of a tile smashing to the floor, or noticed a gap in your roof tiling that wasn't there before a storm blew past, don't panic! Here's what to do if the wind has blown tiles from your roof.
Safely assess the extent of the damage
Take a look at your roof from the exterior and interior of your property. You'll want to establish that any fallen tiles have indeed come from your property and not a neighbour's roof. No need to use a ladder to get up close, just observe the extent of the damage from ground level. You could also take a peek in your loft to see if any light is coming through.
Arrange for a roof inspection
Give a local roofing contractor a call. When you contact RG Leverett, we will arrange a mutually convenient time for one of our experienced roofers to conduct a free, no obligation inspection of your roof. You can expect to receive a written report and quotation for fixing the damage within 72 hours of the survey being carried out.
Act quickly (but don't panic!)
There's no need to panic about a couple of slipped tiles, but don't be complacent either! The purpose of tiles is to encourage water to flow harmlessly off your roof and into the gutter system. If water penetrates into the wooden and fabric layers beneath the tiles, it can cause structural damage that can lead to major repair work being needed. Better to pay to replace a few tiles this week, than a whole roof a few months down the line.
Whether to claim on house insurance?
It may be worth checking your insurance policy to see if your provider will cover for replacing roof tiles. Many insurance policies will cover this kind of work, but be aware that your premiums may go up if you make a claim. So it might be worth paying for small repairs out of your own pocket and making savings in the long run with cheaper insurance cover.
If your roof has experienced storm damage and you would like advice from our experienced roofing contractors, give us a call on 01603 418818 or email enquiries@roofsuk.co.uk
Follow us on Facebook and Twitter for regular company updates.