Company
Pantile Roof Installation at Norwich Community Centre
04/03/2022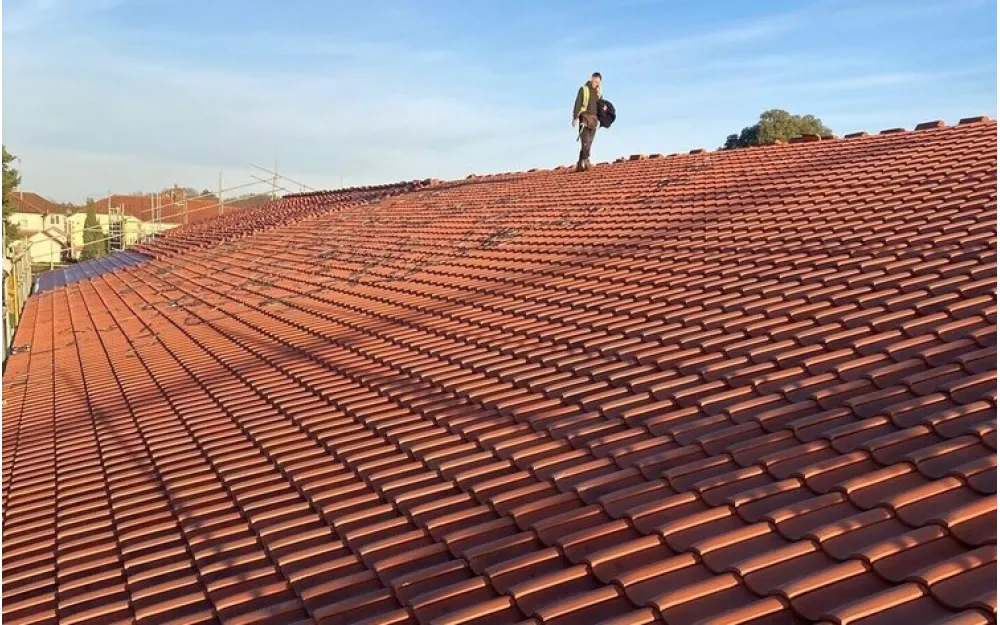 Hellesdon Community Centre is a 70 year old facility managed by Hellesdon Parish Council on the outskirts of Norwich. The centre offers a wide range of activities, either free of charge or at affordable prices, to local residents of all ages.
In 2020, Broadland District Council granted planning permission for the modernisation of the centre. The £900,000 redevelopment, to be undertaken in three stages, is due to be completed later this year.
The first stage of the project has seen £450,000 of works to transform the roof structure, which has been described as being "full of holes" and regularly leaks. The job of replacing the old steel profile roof with a tiled pitched roof was awarded to Melton Builders.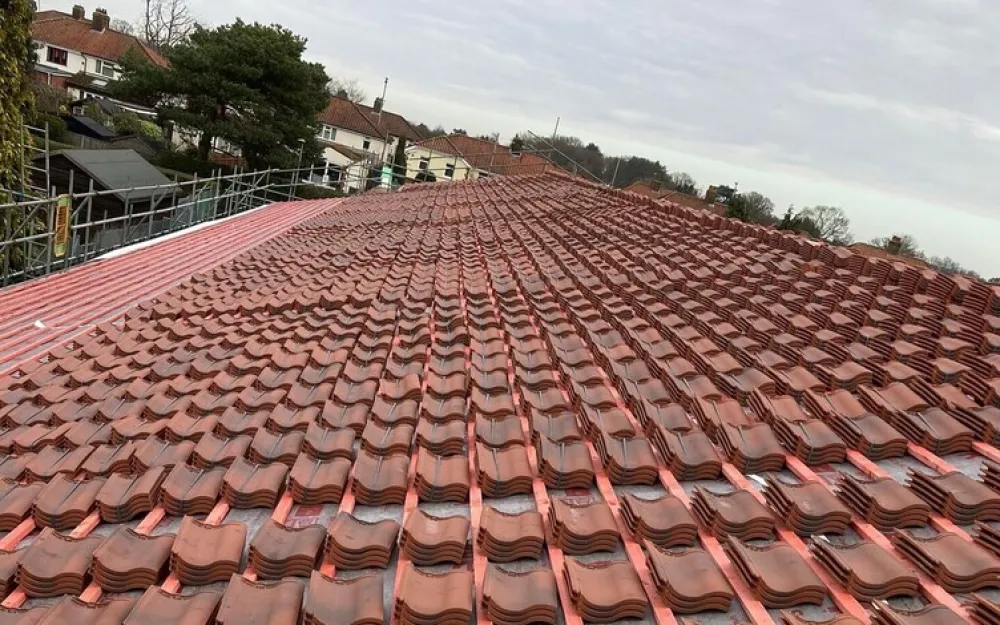 Melton Builders carried out the structural work and installed the new timber roof trusses. They then contracted our team of roofers to follow up with the installation of a new Tyvek HD breathable membrane and treated timber graded tile battens. The roof was then finished off with Marley Lincoln Clay Pantiles in Rustic Red Colour.
The roof area was 1,200sqm in total, with a specialist solar panel contractor fitting panels across a large area on one side of the roof. With the roof now complete, plans to install new boilers, heating and windows, and improve disability access can move forward.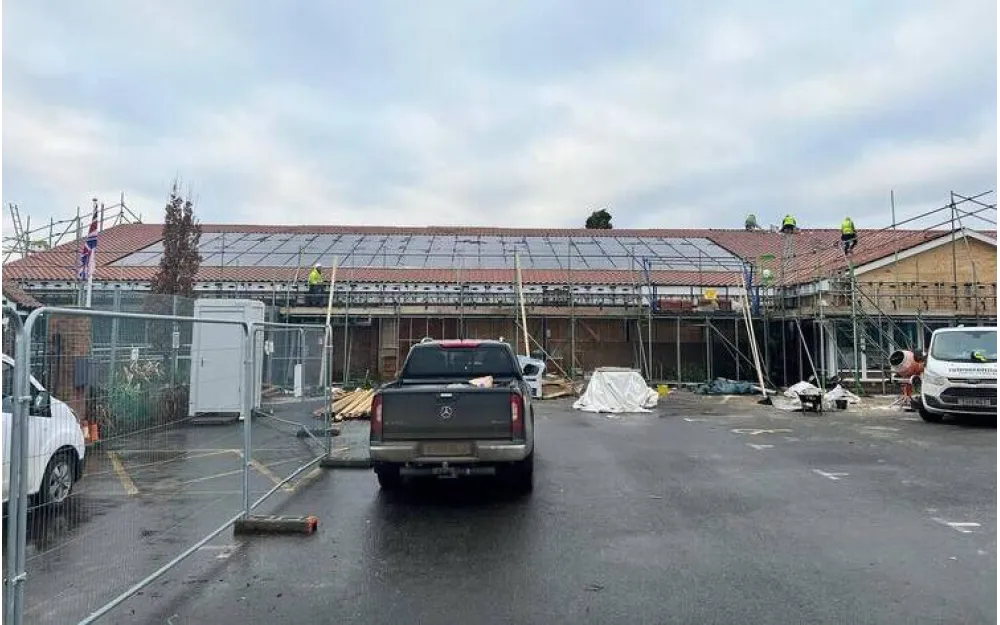 Whether for a public building such as this community centre, or private homes, our team of highly skilled roofers can recommend the best roofing solution for your needs. Contact us on 01603 418818 or drop us an email to enquiries@roofsuk.co.uk to arrange a free survey and quote.
You can also see examples of our previous work by heading over to our Instagram page.